Make Meaning Grid
Beyond 'Features & Benefits', a Way of Determining 15 Kinds of Meaning
Make Meaning Grid: "The best reason to start an organization is to make meaning," says Guy Kawasaki (in The Art of the Start). It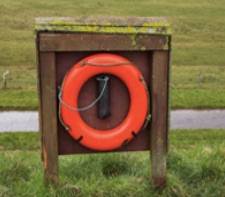 could be to right a wrong, or save a life. Equally well it could be to raise hormone-free beef on grassland.
But assuming you are struggling with how to define your business in terms of meaning, use this Make Meaning Grid as a way to test your own business and its products. It is not a 'right or wrong test', rather a stimulus for personal reflection.
The marketing message will be greatly facilitated by the conceptualization of what your business is all about, rather than being attached to the practical aspects of it. Though beware that the behavior of the business is likely also to define the meaning of the business, for good or bad.
The well-worn marketing nostrum of stressing benefits rather than features is taken one stage on by working on meaning. The message you want to convey about the business will flow very naturally from the meaning of the business. The Make Meaning Grid will help you to establish the meaning of your own startup and create bonds with customers that go beyond product characteristics and price.
Make Meaning Grid
| | |
| --- | --- |
| Meaning | Match (examples) |
| Accomplishment | Toyota Prius car—to make a smaller travel carbon footprint |
| Beauty | Apple computer—to appreciate high functional design |
| Community | Patagonia clothing—to feel part of the eco-adventure fellowship |
| Creation | Lego bricks—to inspire creative play and learning |
| Duty | Seventh Generation baby wipes—to lessen landfill & save trees |
| Enlightenment | National Public Radio—to support in-depth quality news reporting |
| Freedom | Prosperity Candles—to support women artisans in strife-hit countries |
| Harmony | Ford MyKey®—to encourage teenagers to drive responsibly |
| Justice | Aveyda beauty products—to reduce unnecessary animal testing |
| Oneness | U2's Joshua Tree album—to feel connected to other activists |
| Redemption | Nautilus equipment—to support personal fitness with expert advice |
| Security | Dell laptop fingerprint reader—to prevent data theft |
| Truth | New Resource Bank—to promote wellbeing for people and planet |
| Validation | Rolex watch—to demonstrate that you can afford luxury |
| Wonder | Tubbs snowshoes—to walk appreciating he snowscape |
derived from ideas in Making Meaning: How Successful Businesses Deliver Meaningful Customer Experiences
.
There are, of course other kinds of meaning that your business and products may have. The Make Meaning Grid is intended as a model against which you can define your own meaning. Guy Kawasaki says, "Meaning is not about money, power, or prestige. It's not even about crating a fun place to work." The meanings of 'meaning' implied by the ones in the grid above, are to make the world a better place.