About Venture Founders
Venture Founders Encourages Startups
Since 2006, Venture Founders has been helping aspiring creators of new ventures—using my many years of experience as an entrepreneur, as an MBA entrepreneurship teacher, from working in government and as a board member of nonprofits.
Venture Founders is committed to the concept of stakeholder capitalism its many forms. If your new venture will have a strong purpose, while aiming to thrive financially and you'd appreciate short free mentoring session, do please complete the form on the home page and we can fix the way to make that happen.
On the Venture Founders website, you'll find how-to eBooks and huge amount of helpful guidance in the Venture Founders Resource Center. Follow my blog for knowledge and interest.
About Will Keyser
Will's Background
Early years: My first entrepreneurial endeavor was at the age of 10, when I learned about unique value propositions and successful business models, though ignorant of the concepts for 30 years. My secondary schooling was in the UK, followed by military service as an intelligence officer. My early working life included farm laboring and bookselling. I attended universities in UK and France.
Professional life: My professional life included working in small firms, a major international management consultancy, as an intrapreneur starting a new socio-economic consulting subsidiary, as an industrial adviser in UK national economic development. My own first business (in culture change consulting), we started when I was 43 (about the average age for all startups). We sold it to our 30 employees after 11 years (for one symbolic pound sterling), and I was able to retire for the first time at 52.
Teaching: I taught new venture creation and sustainable strategy for seven years on an MBA program, and was able to retire a second time at 77. My former boss, Kate Jellema, said of me, "I know you as a caring and encouraging colleague, always with a warm word for others. I appreciate you as a scholar-practitioner, and to understand how active you are in the creative re-imagination of the business world, and how generously you share your insights and ideas with the broader community of socially-invested entrepreneurs."
Wider experience: I have started other businesses and some failed (an example: a business to provide technology for the early, non-invasive/inexpensive diagnosis of diseases of aging stemming from inflammation, including Alzheimer's, Parkinson's, and AMD). I served on the boards of many nonprofits (employers' organization, professional institutes, cultural & sports associations, retail food coop, local radio station and others), was on the board of a regional venture capital firm, and have volunteered in community justice, homeless shelter…
Mentoring entrepreneurs: Over many years, I have mentored students before and after graduation (20+ firms and nonprofits started during my college teaching), as well as many people starting their own companies on both sides of the Atlantic. Right now, as well as maintaining venturefounders.com, mentoring budding entrepreneurs, I am the Project Mentor to the Institute of Entrepreneurial Development in Botswana, in Sub-Saharan Africa.
Student Feedback
Will is brilliant and has so much to offer. He knows this material through and through, AND he wants YOU to figure out how to interact with it in your own way.
Will draws effectively on his many years of business experience to illustrate concepts with specific examples. He provides only loose structure, challenging students to step into the role of entrepreneur and tackle the hard work of prioritizing and project management.
Will has been doing strategy work longer than I've been alive. He loves sharing his wealth of knowledge and experience and isn't afraid to call it like he sees it. He's passionate about startups and the power for business to create change for good
Will demands a lot from his students – he expects us to not only learn the material and deliver on assignments, but to fully embody the trials and triumphs of entrepreneurship. His class fosters creativity which encourages us to stretch outside of our comfort zones for a dynamic learning environment. Will is a tough prof with a lot of heart.
Experience With Clients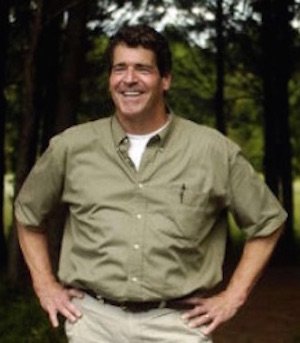 "Will has created detailed business plans on two start up companies associated with my core real estate development business. He jumps in and educates himself on all aspect of the new business and when he handed me the finished product, there were no details left out. Starting with an overview of the industry, who the competition is, the market potential, governance issues and requirements, the pros of moving forward, financial models, con's and risks, and more. He has been able to listen to me verbalize new idea's and concepts and then put them into words in a way investors and bankers understand. Will is a champ!"
Terry Ward, CEO of Indigo Fields Group Terry Ward, CEO, Indigo Fields Group
Read their full story on their site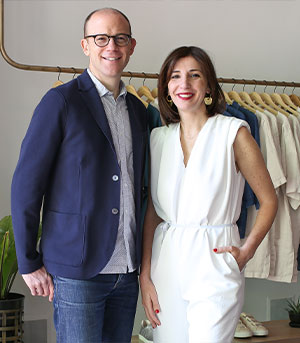 When Ryan Hurley first approached me, the business was envisioned as something much more complex and grandiose, including a hotel. As our discussions evolved, it became clear that the question was, how small can we start?', rather than 'how big?' He and his wife, Nadira, finally opened Vert & Vogue, their green fashion boutique in Durham, NC. Now the business has expanded to include an online store and last year they moved to a better downtown location, that also presents women's and lifestyle/home goods. Now a certified B Corporation, V&V really shows how its founders have brought their dream to life. It may ultimately grow into the original vision several years later!
Ryan and Nadira Hurley, founders of Vert&Vogue.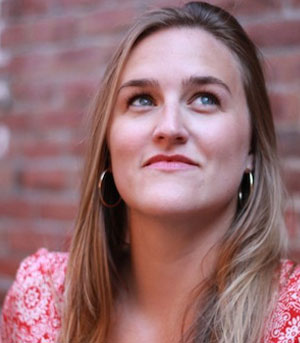 I worked with Tess O'Brien, founder of CPP, from the first sparkle of the business twinkle in her eye, to inception and launch, a long hard road to establishing an online rewards program for the clean energy business. Tess is a renewable energy marketing and communications professional experienced in both consumer and commercial and institutional markets. Before launching CleanPowerPerks, she served as Director of Marketing for a leading renewable energy company. She has now moved on to be part of the executive team at Energy Sage, a company on a mission to make going solar as easy as booking a flight online. She is VP Strategic Partnerships.
Tess O'Brien, VP Strategic Partners, Energy Sage
An interview with Will by Glenn Hattem, Breakthrough Health & Life Coach, and one of Will's past mentoring clients.
The Venture Founders Philosophy
"It is about supporting people who aim to enhance the quality of life for all."
Why I support these ventures that are changing the world
Eight men own the same wealth as the 3.6 billion people who make up the poorest half of humanity, according to the Oxfam report published in January 2017, An Economy for the 99%:
"it's time to build a human economy that benefits everyone, not just the privileged few".
I encourage you to read the summary.
Oxfam calls for a 'Human Economy', in which among other things, "companies will work for the benefit of everyone. Governments should support business models that clearly drive the kind of capitalism that benefits all and underpins a sustainable future. The proceeds of business activity should go to those who enabled and created them—society, workers, and local communities.
Venture Founders helps Benefit Entrepreneurs—creators of new commercial and social enterprises aimed at flourishing and social wellbeing. This is why I tell you about these ventures because I value both the enormous entrepreneurial energy that went into their foundation, as well as how they continue to apply the same energy to their work today.
They are all nonprofits, but for me it is not about offering (small) donations, it is about supporting people who aim to enhance the quality of life for all.
Charity Navigator, America's largest, most utilized, independent evaluator of charities, has awarded all four of the charities named below its 4-star rating for sound fiscal management and commitment to accountability and transparency.
---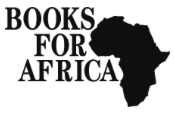 Books for Africa is the largest shipper of donated text and library books to the African continent, shipping over 40 million books to 53 different countries since 1988. BfA aims to end the book famine in Africa. They collect, sort, ship, and distribute books to African students of all ages, creating a culture of literacy and provide the tools of empowerment to the next generation of parents, teachers, and leaders in Africa.
I became aware of Books for Africa during my time as a mentor to the Institute of Entrepreneurial Development, a startup in Botswana. With a great deal of goodwill from many donors, we were able to ship three pallets of (3,000) books to establish a library of entrepreneurship in Gaborone. Our generous partners included the Lewis Institute at Babson College, Harvard Business School Publishing, Half Price Books and many individual donors, including former MBA students of mine. I discovered another interesting supporter of BfA: Cause Box, from who members receive limited edition products from the leading socially conscious brands each season.
---
Kiva is an international nonprofit, founded in 2005 and based in San Francisco, with a mission to connect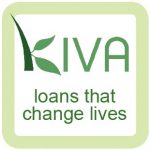 people through lending to alleviate poverty. Kiva celebrates and support people looking to create a better future for themselves, their families and their communities. It offers loans to entrepreneurs doing amazing things.
Kiva is a lending organization most of whose loans go to micropreneurs in developing countries. Since 2006 I have made over 200 loans through Kiva, mostly to women (more than 60%), who are likely to make the biggest difference to the livelihoods of others—in 58 different countries. The loans have gone to agriculture. arts, clothing, construction, entertainment, food, health, housing, manufacturing, retail, services and transportation.
Though some of my loans will not be fully repaid until 2027, in 2022 I decided to stop supporting Kiva because of a difference of opinion on a policy issue of importance to me.
---
To replace my Kiva activity, I am in the process of considering alternatives. Two that interest me currently are Grameen America (poverty alleviation in the United States, providing access to capital, training, and support to low-income women entrepreneurs to start or expand their small businesses), Accion (the vision is to build a financially inclusive world with access to economic opportunity for all. Its mission is to give people the financial tools they need to improve their lives), and Finca (works to end the cycle of poverty, aiming to create lasting solutions that provide people with the capital and life-changing products and services they need to raise their standard of living).
---

Thompson Island Outward Bound Education Center, established in 1988, is an independent Massachusetts nonprofit that provides adventurous and challenging experiential learning programs that inspire character development, compassion, community service, environmental responsibility, and academic achievement. It serves over 6,500 early adolescents annually from all economic and social communities of greater metropolitan Boston, and the institutions and adults who support them. Through their partnership with Boston's public schools, each year thousands of students board the Thompson Island Outward Bound ferry to discover who they are and all they can become on an island classroom that spans 204 acres of salt marshes, woods, campsites, labs, dormitories and dozens of challenge structures.
Playing a crucial role in closing the achievement and opportunity gaps facing Boston middle schoolers, their multi-year curriculum features hands-on field science infused with Outward Bound's unique approach to character development, compassion and service. Thompson Island's core education programs are provided at no cost to students, funded by a combination of philanthropy and the island's events business.
I first experienced the Outward Bound movement over 60 years ago, when I spent a month at the Outward Bound Mountain School in Britain's Lake District. My second Outward Bound stint was about 10 years ago sailing in an open sailboat off Hurricane Island in Maine. Thompson Island is a very special place that transforms lives. It's run by a compassionate man, who was previously an entrepreneur himself, and is still developing this very special place and the impact it has on inner city kids.