Startup Books
Entrepreneurs Can Learn Quickly and Cheaply—from Books
Startup Books can be a boon for business founders. They can be inspirational and/or huge time savers. Chances are high that you are deeply into your product that is going to save the world and make you a fortune. So often a founder is something of a loner, and can be helped by an outside view of the world. Equally there are many 'how to' books and they can save you reinventing the wheel. You may not find exactly what you are looking for here, but at least the books listed will help you to decide exactly what is needed.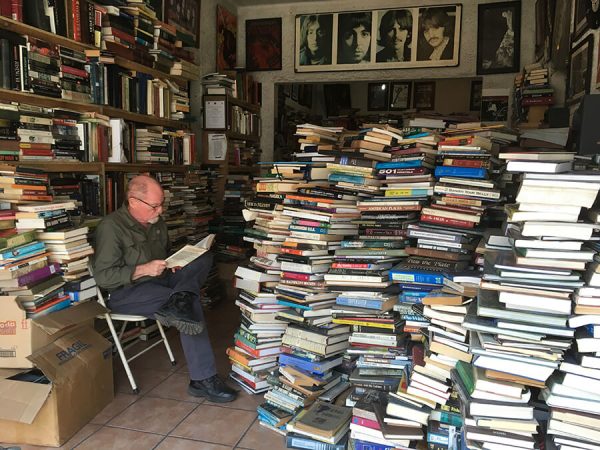 Entrepreneurs Can Learn Quickly and Cheaply—from Startup Books: New Venture Creation is an activity that has more experts than most fields of activity. This is because, for every seemingly sure-fire piece of advice, the opposite may well prove to be true. There are no axioms. There is much wisdom and often successful founders share it through the books they write. Invest in startup books!
Other inspirational writers and teachers or researchers can give your enterprise extra impetus.
The inspiration, advice and practical help you can find in books comes at a very affordable price. They often short-cut your path to learning. These books are a very personal selection, and all, have deep meaning and relevance to anyone of any age who is determined to startup with purpose.
Better World Books
The bookseller for these startup books is Better World Books (BWB)—an inspirational company itself. It was born in 2003, when a group of recent college graduates sold their used textbooks online. Their success eventually led to the creation of a revolutionary new business model where used books are collected primarily from libraries, booksellers, colleges, and universities in six countries and then are either resold online, donated or recycled.
BWB is a purpose driven company and a Founder B Corporation. Apart from anything else, for every book it sells, it donates one as well. They sell both new and used books, at very competitive prices and delivered free in the US.
To date, BWB has donated almost 27 million books worldwide, has raised close to $29 million for libraries and literacy, and has saved more than 326 million books from landfills.
Recommended Startup Books
The startup books below are all titles that I have found valuable as a business founder and entrepreneurship teacher. I intend to make additions or deletions as I come across new books, or I feel that a title's utility has dwindled. The books appear under very broad categories to help you search. It's not just a list of titles. I give you a brief intro and my own views where I think they may help. Just so you know, I get a small commission from BWB for every book you buy through Venture Founders.
Here are the subject areas of the startup books:
---
How to order the book you want: Click on the nearest Better World Books banner, when you reach the site just type the ISBN number in the search box. You will quickly reach the book your want!
Changing the World for the Better
Small is Beautiful: a Study of Economics as If People Mattered—by E F Schumacher (ISBN 9780060916305)
This is a book and set of ideas that I first read, in 1974, the year after it was published (and I had met the author). It has traveled with me on my entrepreneurial journey over 50 years and more. Right up front, even back then, he says, "Modern man does not experience himself as a part of nature but as an outside force destined to dominate and conquer it."We persist in beating it to a pulp almost 50 years later. The last few words of the book about the "traditional wisdom of mankind" encapsulates his argument in favor of small enterprise and 'right livelihood'. As Thich Nhat Hanh says, "The way you support yourself can be an expression of your deepest self, or it can be a source of suffering for you and others."
Saving Capitalism: For the Many, Not the Few—by Robert Reich (ISBN 9780385350570)
In 2015, the author finishes the book by suggesting that we have the power to alter the rules of the market to meet our needs, rather than continuing to allow a system in which almost all of the gains go to the few at the top. We need to work together through understanding what's happening and organizing the market so that the gains are fairly distributed to all. Just think of the billions of dollars multinationals distribute to shareholders after corporate tax cuts and then ask for government handouts after a market crash, while employees benefitted not a jot. Like other titles in this list of startup books, founders can learn a lot about what not to do, from the behavior of CEOs of the big companies.
Rewriting the Rules of the American Economy: An Agenda for Growth and Shared Prosperity—by Joseph Stiglitz (ISBN 9780393353129)
Nobel prizewinner Stiglitz cites research that demonstrates that equality and economic performance are complementary, rather than opposing forces and suggests that we can choose to fix the rules structuring our system. He also makes the point about the economic partners, government, business and labor. Innovative entrepreneurs need to play their part to ensure that in future we share prosperity, and prevent it only flowing to the 1%.
Buddhist Economics: An Enlightened Approach to the Dismal Science—by Clair Brown (ISBN 9781541724068)
First, do not be put off, if you are neither Buddhist nor meditator, this book is really important for all three of the economic partners: government, business and labor. A Berkeley professor of economics and a Buddhist, Clair writes very directly from her own experience as well as her professional experience. She acknowledges that the term Buddhist Economics was coined by Fritz Schumacher (see Small is Beautiful above), but in my view, she makes the subject both real and applicable. Brown contends that Buddhist Economics can "provide guidance for restructuring both our individual lives and the economy to provide a better world. She advocates an approach to organizing the economy so that a meaningful life reflects our caring for one another and a global sharing of the world's resources in a sustainable system.
The Leveling: What's Next After Globalization—by Michael O'Sullivan (ISBN 9781541724068)
This an inspirational book for founders who want to anticipate how the business environment is going to change. Several of the titles in this list of books for startups will greatly help founders to anticipate issues that in future may risk their own venture's existence. This one will give you context for how for the US and its place in the world undergoes radical change—the ebbing of influence, profound questions over its economic model, societal decay, and the turmoil of public life. He suggests world is becoming multipolar, as the arrogance of leaders impels the process of leveling.
Real Impact: the Economics of Social Change—by Morgan Simon (ISBN 9781568589800)
A leading investment professional explains the world of impact investing–investing in businesses and projects with a social and financial return—and shows what it takes to make sustainable, transformative change. Morgan Simon is co-founder of the Candide Group, that directs capital away from an extractive global economy towards investments dedicated to social justice and sustainability.
The System: Who Rigged It, How We Fix It—by Robert Reich (9780525659044)
This book was published in March 2020, in the midst of the coronavirus pandemic, giving it special poignancy. "No other developed nation has nearly the degree of inequality found in the United States, even though all have ben exposed to the same forces of globalization and technological change." Robert Reich uses this as one of his main arguments as to why this political system in America is not about left and right, by rather it's about oligarchy vs. democracy. So much has the power and wealth been concentrated in the hands of the 1%, that corporate pay, which was 20 times that of the typical worker 50 years ago, now it's more like 300 times greater.
This gives the oligarchy (a power structure that allows a few businesses, families, or individuals to rule) the ability to appropriate democracy. Reich quotes Henry Demarest Lloyd 1894 statement that, "Liberty produces wealth, and wealthy destroys liberty." Shareholder value has been the cry of CEOs, going back to the 80s, but ensures that other stakeholders are left out of value creation. In 1988, the then CE of Coke lived and breathed it and the company still does. On the other hand Coke's former president said in 1959 that the company should, "balance the interests of the stockholder, the community, the customer and the employee."
Reich's book should inform the thinking and decision making of every entrepreneur, to avoid greed and delusion about how the new venture is going to flourish in a fair community.
---
Found a New Venture
The Entrepreneurial Mind: Winning Strategies for Starting, Renewing and Harvesting New and Existing Ventures—by Jeffry Timmons (ISBN 9780931790850)
I first met Jeffry in 1981 when he was a mentor on a series of venture capital workshops run by Venture Founders Corp, the Boston vc company of which he was one of the founders. I named my own business Venture Founders, many years later and long after they ceased trading—in his homage. He answers the question, "What are the attributes, attitudes, philosophies and strategies of successful entrepreneurs." Among all these startup books, this is one on the least known and most inspiring.
New Venture Creation: Entrepreneurship for the 21st Century—by the same Jeffry Timmons (ISBN 9780073285917)
This more of a manual, comparing it with the enlightening a swift read of the book I suggest above. BUT, it should be a must-have on any founder's bookshelf. It runs to nearly 800 pages in large format, so you won't refer to it daily, but having it there to search is a powerful and time-saving answer to many 'how do I' questions across all business functions, as well as the philosophy behind the actions. My copy is falling apart!
The Startup Owner's Manual: The Step-by-Step Guide for Building a Great Company—by Steve Blank and Bob Dorf (ISBN 9780984999309)
The most significant difference between this book and New Venture Creation is that all the 500 or so pages the Manual are devoted to customer development—soup to nuts. As the authors advise, this is not a book to read cover to cover. Get familiar with the way it's organized, so that you can consult the right sections of it as you get the venture off the ground and go through the early stages of development. I wish I had had the book in 1982 for my first startup.
The Lean Startup: How Constant Innovation Creates Radically Successful Businesses—by Eric Reis (ISBN 9780670921607)
This book has spawned a whole new world for entrepreneurs (and many other books that use the thinking and apply it to particular situations). The Lean Startup's central idea is to bootstrap the startup financially. The central idea is about learning from failing fast and often. In other words, not 'betting the farm'. Too often I have met entrepreneurs who want to get from idea to perfect prototype before they start up. These people are those who probably never actual get to Day One of a new venture. As a basis for Lean Startup, Eric defines a startup as a human institution designed to create a new product or service under conditions of extreme uncertainty.
---
Startup with Purpose
You may find encouraging support and ideas in the following books. As you reflect on the fundamental purpose of your enterprise, you are likely to find both stimulus and inspiration.
Start with Why: How Great Leaders Inspire Everyone to Take Action—by Simon Sinek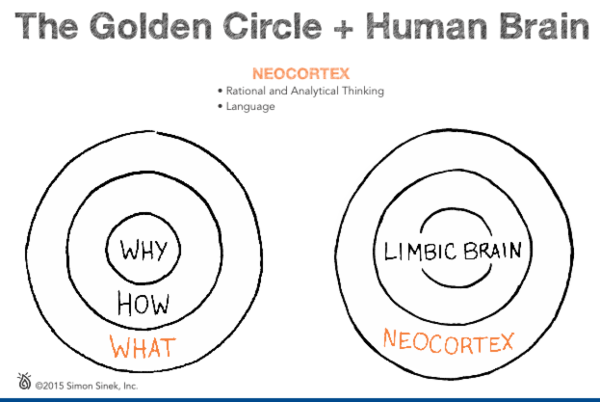 (9781591846444)
This is book that everyone who has entrepreneurial ambitions would do to read, before they get too deep into the planning and execution of their venture. Simon describes how the power of Why completely changed his view of the world and restored his passion to a degree multiple times greater than at any other time in his life.
He describes what he calls the Golden Circle, which inverts the order of how most startups, and businesses in general, are designed and promoted. Rather than starting with what the startup is (features) and telling how it works (benefits), he would recommend you start with why (purpose) the venture exists. he points out that business people focus on the what first, using their neocortex (rational) brain, not their limbic (emotional) brain. Think about it…
Blessed Unrest: How the Largest Movement in the World Came into Being and Why No One Saw It Coming—by Paul Hawken (ISBN 9780143113652)
Paul is both entrepreneur and environmentalist. He has influenced many people, in both spheres. Almost a third of the book is a list of activist organizations purposefully concerned with building a globe that is systemically fair, compassionate and sustainable. Paul was an entrepreneur first having founded Erewhon, the first natural foods distributor in the US, then Smith & Hawken a garden products catalogue and distributor company.
The Necessary Revolution: How Individuals and Organizations Are Working Together to Create a Sustainable World—by Peter Senge, Bryan Smith, Nina Kruschwitz, Joe Laur and Sara Schley (ISBN 9780385519045)
Peter and coauthors describe how today's most innovative leaders recognize that we must implement revolutionary—not just incremental—changes in the way that we live and work. Dare to be great and don't restrict yourself by so-called conventional business wisdom. It's largely hooey!
The Power of Unreasonable People: How Social Entrepreneurs Create Markets That Change the World —by John Elkington and Pamela Hartigan (ISBN 9781422104064)
The book is about the creation of real value and real wealth. They say that, "by bringing natural, social, human, intellectual, and cultural forms of capitalism into the equation, social entrepreneurs aim to deliver real wealth to billions of people around the world who have so far been excluded from the benefits of the market economy." Whether you are building a formal social enterprise or not, John's concepts are entirely relevant to a purpose driven venture of any kind.
The Art of the Start 2.0: The Time-Tested, Battle-Hardened Guide for Anyone Starting Anything—by Guy Kawasaki (ISBN 9781591847847)
Guy is amazing. He knows that entrepreneurs do it to make the world a better place; and to do something they love. He insists that founders have to make meaning, but takes you through very practical steps of conception, activation, proliferation–and the art of being a mensch: someone who is ethical, graceful, and admirable! Guy's irreverent and enthusiastic writing gives your morale a boost as you struggle with turning your idea into reality.
Company of One: Why Staying Small Is the Next Big Thing for Business—by Paul Jarvis (ISBN 9780358213253)
This book is written by someone who quit the corporate world to set up on his own not as a freelance, but by starting a company that he deliberately want to stay small—a company of one—to have a richer and more fulfilling life. He managed to stay small on purpose. By staying small, one can have freedom to pursue more meaningful pleasures in life, and avoid the headaches that result from dealing with employees, long meetings, or worrying about expansion. Company of One introduces this unique business strategy and explains how to make it work for you, including how to generate cash flow on an ongoing basis.
Local Dollars, Local Sense: How to Shift Your Money from Wall Street to Main Street and Achieve Real Prosperity—by Michael Schuman (ISBN 9781603583435)
Michael is director of research for Cutting Edge Capital and an economist/lawyer, but more important he has been and advocate for and leader of community-based economic development efforts across the country. He wrote The Small-Mart Revolution about how small local companies are competing with the giants. This book is about believing in yourself and not to be beguiled by America's investment system, which is broken—even more now, than when the book was published, eight years ago. On the positive side, there have been many initiatives, including those spurred on by him, that facilitate a revival of local communities.
---
People and Teams
The Starfish and the Spider: the Unstoppable Power of Leaderless Organizations—by Ori Brafman and Rod Beckstrom (ISBN 9781591841838)
If you cut off the spider's head, it dies, but if you cut off a starfish's leg, it grows a new one. It may even grow into a new starfish altogether. Traditional top—down organizations resemble the spider, and the more agile ones resemble a starfish. The starfish are more networked and better able to sustain themselves. If knowledge and power is distributed and responsibility is dispersed, you'll avoid team members saying they can't do something because "it's above their pay grade."
---
Strategy and Planning
Good Strategy Bad Strategy: The Difference and Why It Matters—by Richard Rumelt (ISBN 9781781256176).
Strategy is a very fluid and complex subject. Rumelt's three components really help you understand the strategy process: diagnosis that defines or explains the nature of the challenge; guiding policy for dealing with the challenge; coherent actions that are designed to carry out the guiding policy. He calls bad strategy 'fluff', or the "superficial restatement of the obvious combined with a generous sprinkling of buzzwords." Entrepreneurs can easily be seduced into fluff, especially when they follow a 'template' kind of way of developing a business plan. Rumelt is not specifically writing for entrepreneurs, but I advise all who want to start a business to read his words before they get too far down the track. My MBA students benefited hugely from the book.
Business Model Generation—by Alexander Osterwalder and Yves Pigneur (ISBN 9780470876411)
The authors claim it is a book for visionaries, game changers, and challengers who want to design tomorrow's enterprises. My own view is that you should not look at it until you are pretty sure about what you want your new business to do. Why? Because you would be tempted to use the visual tools it includes–they are such fun to play with–that you might start off down the wrong track. But once your idea is more than a scribble or dream, buy this book and use it like a fiend with your team or others who can lend a hand. I would rate the book as a must-have on any entrepreneur's bookshelf, probably both before and after startup. You would benefit by looking at my post on the Business Model Canvas, the core of the book before you buy it.
Value Proposition Design—by Alexander Osterwalder, Yves Pigneur, Patricia Papadakos (ISBN 9781118968055)
Next to Business Model Generation, I would add the sequel–this book. So many people will use the jargon-sounding term, 'value proposition', and not really understand the deep meaning of the term. Coming up with a value proposition that matches the startup's purpose and its offer to the needs of the customer, is absolutely not a simple task. But this book and its Value Proposition Canvas makes the process a huge amount easier. Making use of the Canvas by first designing it, then testing it in real life, before evolving it to a point where it can really make a difference, is a task that you will really only come to understand once you have read and applied this book.
Business Plans That Work: A Guide for Small Business—by Jeffry Timmons, Andrew Zacharakis and Stephen Spinelli (ISBN 9780071412872)
If you want more fundamental help, then the only book to buy is this one. The (late) Jeffry Timmons said, "We are in the midst of a silent revolution–a triumph of the creative and entrepreneurial spirit of humankind throughout the world." Using practical examples, the authors take you through a really thought-provoking process that will result in a very effective plan. There is a lot of hot air talked about business plans, but not in this book.
Blue Ocean Strategy: How to Create Uncontested Market Space and Make the Competition Irrelevant
by W Chan Kim and Renée Mauborgne (ISBN 9781591396192)
Still as relevant as ever, the advice in this book may seem to be a tough way to go, but the rewards are exciting. The business I started last century seemed crazy to customers when we first went on the road, but care and attention, took us into nice blue oceans, leaving behind the shark infested red ones. I am not saying we had no competition. We did, but we knew who and where they were.
Strategy of the Dolphin: Scoring a Win in a Chaotic World—by Dudley Lynch and Paul L Cordis (ISBN 9780449905296)
The book originally appeared in 1988, but has a blood curdling reality still. They say, "Where we find thoughts, feelings, actions, and intuitions that bring together people and resources elegantly, we find circumstances and situations that are attractive to dolphins." This book is about why and how we can change our awareness of complexity, as well as the skills and sensitivity we need to work with it. The authors talk about being 'on purpose' and 'pushing the envelope'. You don't have to be a shark to be a success in business.
Zero to One: Notes on Startups, or How to Build the Future—by Peter Thiel (9780753555194)
Peter Thiel says, "This book stems from a course about startups that I taught at Stanford in 2012. Zero to One is about how to build companies that cre­ate new things. It draws on everything I've learned directly as a co-founder of PayPal and Palantir and then an investor in hundreds of startups, including Facebook and SpaceX. But while I have noticed many patterns, and I relate them here, this book offers no formula for success. The paradox of teaching entrepreneurship is that such a formula necessarily cannot exist; because every innovation is new and unique, no authority can prescribe in concrete terms how to be innova­tive. Indeed, the single most powerful pattern I have noticed is that successful people find value in unexpected places, and they do this by thinking about business from first principles instead of formulas.

---
Manage Money
Keeping the Books: Basic Recordkeeping and Accounting for Small Business—by Linda Pinson (ISBN 9780944205570)
Now in its 27th year, this is one of the most successful and effective guides to preparing and analyzing financial statements, setting up bookkeeping systems, and planning for taxes. Featuring chapters on income and expenses, cash accounting vs. accrual accounting, numerous small business resources, and a rundown of facts about independent contracting, it has been updated to reflect the latest forms and worksheets. The guide has helped hundreds of thousands of new entrepreneurs (including me) to understand and apply small business record-keeping practices that have contributed significantly to increased profits here in the US.
Clean Money Revolution: Reinventing Power, Purpose and Capitalism—by Joel Soloman, Chairman of Renewal Funds (9780865718395)
He has invested in over 100 early-growth stage companies in North America, delivering above-market returns while catalyzing positive social and environmental change. He interviews a selection of investor, nonprofit and business leaders about their experience in the field. He describes clean money as, "money aligned with a purpose beyond self-interest. Money for the Commons. Money that makes the world better." My reason for recommending the book is that reading it will give you a sense of what mission-driven venture capitalists look for in relation to entrepreneurs in whom they might invest. Have a look too, at my incomplete Directory of Mission Driven Capital. There are nearly 100 sources of such finance sources.
---
Marketing and Sales
Blue Ocean Shift: Beyond Competing—Proven Steps to Inspire Confidence and Seize New Growth—by W Chan Kim and Renée Mauborgne (ISBN 9780316396790)
Yes, the same authors as Blue Ocean Strategy (above), but with much more experience of the Strategy's application in practice. The authors show you how to move beyond competing, inspire your people's confidence, and seize new growth, guiding you step-by-step through how to take your organization from a red ocean crowded with competition to a blue ocean of uncontested market space.
---
Customer Relations
The Thank You Economy—by Gary Vaynerchuk (ISBN 9780061914188)
The Thank You Economy is about something big. It isn't some abstract concept or wacky business strategy—it's real, and every one of us is doing business in it every day, whether we choose to recognize it or not. What interests me is that for so many years companies have been told to construct their 'vision and values', 'mission statements' and the like and then when you interact with the company, it's clearly b……t. They do not belong to the people who work there, nor do outsiders experience them. If you buy this book from Better World Books, check out their purpose and values!
---
Product Innovation
Hooked: How to Build Habit-Forming Products—by Nir Eyal (ISBN 9781591847786)
The author conceived the Hook Model as a way to remind product developers to get products into the minds of of potential users. The Trigger is commonly the 'call to action', or something about the product that calls us to take a look. The Action comes next when we click on a link as we're drawn to something by the ease of doing it as well as the psychological motivation. The Variable Reward comes from the brain surge in expectation of reward, that suppresses judgement and reason. The Investment phase increases our chances of passing through the Hook phase again. The payoff of this short book is the last chapter that helps us to know where to look for 'habit-forming opportunities'.
---
Founders' Stories
Mission in a Bottle: The Honest Guide to Doing Business Differently, and Succeeding—by Seth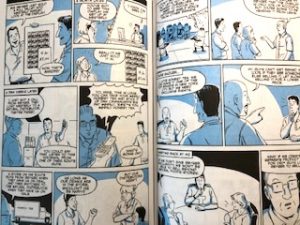 Goldman and Barry Nalebuff (ISBN 9780770437497)
They were the co-founders of Honest Tea. Indeed Seth (Chief TEO) is still with the company, despite the fact that it now belongs to Coke. When this title was published in 2013 the story was astonishing enough, but the startup has moved on, but maintains its founding purpose, as you can see by visiting the company website (www.honesttea.com). Seth is always ready to respond and I think it's time for a new book to see just how he relentlessly pursues his deep felt values and translates them into reality through actions of his team. Oh, by the way, the book is graphic (as in graphic novel).
Leaving Microsoft to Change the World: An Entrepreneur's Odyssey to Educate the World's Children—by John Wood (ISBN 9780061121074)
John Wood was with Microsoft in its startup years. He changed his trajectory when he left to start Room to Read with "the efficiency of General Electric and the compassion of Mother Teresa." This book is his story. Room to Read seeks to transform the lives of millions of children in low-income communities by focusing on literacy and gender equality in education. John says of his nonprofit, "it has a Private Sector Brain, Nonprofit Heart."
Let My People Go Surfing: The Education of a Reluctant Businessman—Including 10 More Years of Business Unusual—by Yves Chouinard (ISBN 9780143109679)
Let My People Go Surfing is the story of a man who brought doing good and having grand adventures into the heart of his business life—a book that will deeply affect entrepreneurs (and outdoor enthusiasts). His French father was a blacksmith, but as young adult he learned how to forge rock climbing pitons as a 'bricoleur', working on things that come to hand and making something new. Eventually his first business came in 1965. Read the full story, it's very inspiring. It grew through several stages to become the Patagonia of today, with revenues of more than $1 billion. Always dedicated to sustainability, Patagonia calls itself the Activist Company. And it is. I believe you'll want to spend some time on the Patagonia website, for the lessons you can learn. He'll share the first forty years of Patagonia with you in another book published in 2012, The Responsible Company (ISBN 9780980122787).
You might even want to get Patagonia gear emblazoned with your logo!
The Soul of a Business: Managing for Profit and the Common Good—by Tom Chapell (ISBN 9780553374155)
Tom's book was published over 25 years ago, but don't let that put you off. You may know one of his products, Tom's of Maine toothpaste. Tom and his wife Kate founded the company in 1974 and eventually sold the company to Colgate in 2006, but they set up again in retail with Ramblers Way in 2009. He shows you how to re-shape a business to manage for the common good. A few years ago I met Tom and Kate in Maine and one of his remarks has stayed with me and is highly relevant today. He was commenting on how entrepreneurs are changing the world, and he wryly said to me, "the entrepreneur is today's Senator of America." Even before my company did, Tom's of Maine was giving away 10% of pre-tax profits and still does, even as a subsidiary of a major corporation. Likewise, it is a B Corp, like other purpose driven companies that have been acquired by multinationals, like Tom and Jerry's. As of 2018, Danone of France has 9 certified B Corps, for more on this visit Lift Economy, whose mission is mission is to create, model, and share an inclusive and locally self-reliant economy that works for the benefit of all life. Ramblers Way also gives 10% of profits to the community, as indeed did my main company, back in the 80s.
Start Something That Matters—by Blake Mycoskie (9780812981445)
Blake is the Founder of Toms Shoes in 2006 and is known for one-for-one business model. Toms Shoes gives a pair to a kid with no shoes, for every purchase of one of their products, hence 'buy-one-give-one'. By buying a book via Venture Founders, you'll be playing the same game—Better World Books gives a book away for every one ordered. So does Madi Apparel founded by Haley Santell—in their case it's women's underwear. Founder Hayley learned underwear is the most under-donated clothing item & formed MADI in 2012 after learning a family member was once a victim of domestic violence. Underwear tops the most urgent needs list at most domestic violence shelters and sexual assault clinics. The 'buy-one-give-one' model is not for the faint-hearted entrepreneur, so read plenty more about it before launching in your own disaster.