Founder Services
Services for Startups
Founder Services help make your startup easier. They are available all over the place and often at high cost. Busy and often cash-strapped founders think they need a professional firm to do the things they absolutely cannot do themselves. Thanks to the Internet, there are many great services accessible directly on the web. Start with them and later, when there is a need for something that does require a specialist, find one. In the mean time save yourself bags of money and time. Here are some essential services for founders.
Founders of New Ventures must necessarily keep a laser-like focus on perfecting the product and making sales. So often I have come across entrepreneurs who think that they must hire professional services for the tasks that they don't know how to do—at a high cost. Or, that they have to hire their own specialists before they have the cash flow confidence to afford such people.
The Web is a very good way to go for founder services, certainly at the beginning. Happily there are many great founder services available, not only independent contractors, but of greater significance, software-based services.
Here you will find some of the essential functions of business that you can take on at fixed prices. Many of them have cut-down versions available for free, or free trials. This means that you don't have to jump into unknown territory with a heavy commitment up front. Many founder services also have different service levels to choose from.
The areas of founder services that follow are the ones I suspect you'll most need at the outset. The list may grow or decrease as the effectiveness of each service changes. I mention those founder services that I have used personally and found to be very good. Indeed, I only add firms that I have used, or others that I have checked very carefully before listing them.
Here are the 10 categories of service that I think you are most likely to need in the early days.
Of course you may grow out of them with increased revenue, or decisions to devolve responsibility and hire managers and functional specialists. Please feel free to email me about any of these founder services, or give me feedback with your experience.
---
BOOKKEEPING
Traditional humor about startup bookkeeping involves the shoe box into which you dump all your receipts. Accountancy is the activity about which most founders have an anxiety. In my experience, there are three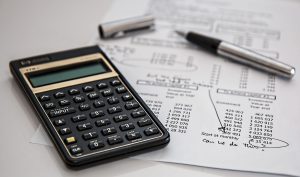 aspects of accounting in which founders need to be highly capable. None are about keeping the books.
Many founders I have met think that one of the first professionals that they need to visit when they embark on a startup is an accountant. Except in very special cases, I believe that is an expensive mistake. Not because the services they provide are not good, but it's rare that the complexities at the startup stage require their services. On the other hand, if the founder herself does not have a good grasp of big picture financials, then she is headed for failure.
The technicalities of bookkeeping can be acquired through software, but the critical aspects of company finance are more strategic and managerial. In other words to do with the founder's reason for starting and staying in business. Hence, being able to steer the fortunes of the startup. That relies on up-to-date and accurate bookkeeping data, of course.
The Strategic and Material Aspects of Numbers
These are three things:
Forecasting, which the founder should have learned about in the process of establishing and planning the business in the first place;
Measuring Progress against targets and revising priorities if necessary, and maybe for changing future forecasts in the light of actuals—or even pivoting the business;
Revising Time Allocation and priorities to improve the likelihood of business success, in the light of financial results. Too often founders make the mistake of putting 'good money after bad', when things don't turn out as forecast.
As you'd discover from my eBook, Founders Stay Afloat: By Tracking 25 Vital Facts and Figures. it is really vital to know what numbers to track. If you don't have the numbers, then you can't track them. Quite a few of the numbers are buried in the bookkeeping, and some are not even in the books.
So what I am implying is that, though bookkeeping is essential, it does not need a professional accountant, and an external accountant won't be much good at doing the three activities above; that's your job! In the early days, you probably don't even need a bookkeeper, which is why I suggest FreshBooks, one of the best founder services around.
FreshBooks
FreshBooks is a cloud-based, all-in-one bookkeeping and accounting solution that saves you up to 200 hours a year. It has all the tools you need in one system: bookkeeping, payments (including cards), time-tracking, estimates and proposals, expenses and invoices. Freshbooks has all the tools an entrepreneur needs, and they're all in one place; among the founder services that you will find absolutely essential it is an excellent product that will save you a lot of hassle.
What I like about it, is that FreshBooks cloud accounting is focused on the needs of entrepreneurs, with considerable flexibility. You can try it out for free and see if it suits your particular situation. My own view is that if you are not ensnared in the minutiae of running your financial numbers, you can spend more time on interpreting what the numbers tell you.
The pricing options are such that you can start out, even while you are planning the startup or working as a solopreneur, and then move up to a more comprehensive offer, as you get the venture off the ground. Since pricing plans are based on clients, features and revenue, you can start with the Lite version at $15 a month, which allows for up to 5 users. You could then soon migrate to the Plus version for $25 a month for up to 50 billable clients. In any case any of the versions can be tried out for free.
I would say that to have accounting software that effectively grows with the business is really important, even though there may become a time when you outgrow the system it will not be for some time. Founder services that grow with you will put off the time when you are compelled to recruit specialists. If your customer numbers grow to 500, you can upgrade to the Premium version. Beyond that you can even get FreshBooks to build a Custom version and then you'd have your own account manager.
If you do feel the need to have an outside bookkeeper or to ensure that you're not making bloopers, he or she can have access to your FreshBooks accounting package. In my early days of having a business here in the US, I did my own input to bookkeeping, but visited a bookkeeper once a month to reconcile the month-end P&L, Balance Sheet and so forth. That worked very well.
It is very interesting too learn that a survey of 300 North American-based accountants and bookkeepers with small business clients were asked their opinions about accounting software. Over 70 per cent of them used QuickBooks, the big FreshBooks competitor. Almost 70 percent said that small business owners found QB intimidating; almost 70 percent said small business owners found it difficult to learn; and
83 percent agreed it's typical for small business owners to make mistakes when using it.
---
COMMUNITY CAPITAL MARKETS
Many startups begin with a local focus, even if they are using the Web. Though they live locally, they may not think of all the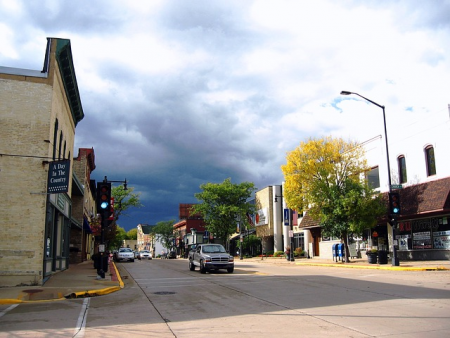 services and support that operate in their local market economy. First of all, if founders in the local community are looking for capital, they tend to look no further than the bank on Main Street.
The advantage in working within the local community, even if the founder is also using the Internet, is the not only financial benefit, but also the networking that can result. There are some 37 million small-town and rural Americans who consider they have the capabilities to start a business, but about half of them don't know where to begin and nearly three in 10 say they have no knowledge about running a business (29%).
One of the founder services that is most critical to a successful take off, is the availability of suitable sources of finance.
Cutting Edge Capital is a great source of community funding for startups and early-stage businesses, not necessarily in their locality, but definitely in yours. The people at Cutting Edge are not financiers themselves, but work with you to obtain funding by a variety of means. As a strategic practice of their law firm, Cutting Edge Counsel, helps, mission-driven organizations to raise capital in alignment with their values and goals.
Cutting Edge Offer Funding Help in the Community
Unless you are seeking to be the next quick high growth 'gazelle' startup, you may do well to avoid wasting your time trying to find an angel or a venture capitalist to back you. Much better to 'go local'. There are many alternative ways to raise equity. Here are six examples with which Cutting Edge can help.
If you click any of the links above, it will take you related information on Cutting Edge Capital's website.
You may perhaps heard of Crowdfunding (though equity crowdfunding is a special kind), but the other forms of funding you are less likely to know about. If you do make contact with Cutting Edge, please do tell them that Will Keyser of Venture Founders suggested it. If you want more information about equity crowdfunding, visit my Directory of Equity Crowdfunding.
Community Equity Crowdfunding
An even better idea might be to use your existing community/network and raise your equity using Wefunder, the best people to help you. As a bonus, if you are ready to start fundraising, you can get 10% off Wefunder fees, if you visit Wefunder with this link and work with them as a consequence. The great thing about working with Wefunder is that they have a community of investors you can tap in to, thus enlarging your existing network. As a consequence you will have a greater potential pool of investors. Of course, it's not a done-deal, you will have to work hard to build your pitch, though naturally Wefunder can help there too. If you want to know a bit more about Wefunder, just scroll down to the next section—on Equity Capital.
In addition, if you are a strongly purpose driven new venture, you may find help at of the 85 firms that I list in my Directory of Mission Driven Capital.
1 This is based on 2010 Census data showing that 19.3% of the US population is based in small-towns and rural areas, having 67+ million adults aged between 18-64, combined with data from the Global Entrepreneurship Monitor 2013 United States Report showing that 56% of adults believe that they have the capabilities to start a business.
2 According to a 2014 Gallup US survey.
---
EQUITY CAPITAL
Raising equity capital is a complex business. The first question is whether the business needs equity investment, that is, hard cash to buy a stake in the company, as opposed to, say, two co-founders deciding how to split the nominal value of the equity between them.
Chances are high that if the startup does not need large capital investment in tangible assets, or massive investment to gain market access in a new field, outside investors may not be needed. Hence, the founders may not seek outside investment. If the startup has need of large sums to conduct research unlikely to result in revenue for a long time, on the other hand, they may be forced to attract investment before any returns can be created.
At the other end of the scale, a startup consulting company (selling what we used to call 'vaporware') may not require any funding beyond the founder's savings or a bit of loan finance. In between, there are many startups that need funds prior to really getting going. In those cases, big venture capitalists are seldom attracted. Even business angels may turn away.
Nonetheless, from personal experience, I know that the early stages of the business are still cash hungry, but cannot rely on positive cash flow. Investment in those 'middle ground' startups, especially those that have a strong purpose for being, may find the market unexcited about investing risk capital, or lending much.
Equity crowdfunding is new, since the implementation of Obama's JOBS Act, by the SEC in 2016. This opened up the market for non-accredited individuals (we ordinary mortals) to invest directly in startups, and for startups to seek equity investment in their new ventures. A number of platforms were established. Among them is Wefunder, the best.
Wefunder has many attractions for startups with purpose, because they themselves were a startup with purpose when they were set up in 2016 and they still are.
Wefunder is a Benefit Corporation, for starters. A Benefit Corporation is a type of for-profit corporate entity, authorized by 35 US states and the DC that includes positive impact on society, workers, the community and the environment in addition to profit as its legally defined goals, in that the definition of "best interest of the corporation" is specified to include those impacts.
Wefunder is also a B Corporation. Certified B Corporations are a new kind of business that balances purpose and profit. They are legally required to consider the impact of their decisions on their workers, customers, suppliers, community, and the environment. Wefunder achieved B Corp Certification in late 2016, after they completed the B Impact Assessment. This is one good reason why Wefunder is Equity Crowdfunding for Purposeful Startups.
The B Economy is built by everyone who works for, buys from, invests in, learns or teaches about, or supports businesses striving to create a shared and durable prosperity for all.
---
FREELANCE FOUNDER SERVICES
There are many jobs that require expertise and time that startups simply do not have, so using founder services is often the way to go. Finding support and services that can be turned on and off is often daunting. Of course, software that comes with your computer operating system often comes to the rescue, but if you lack the necessary skills that can be frustrating.
Of course you can find independent contractors in your local community or get referrals from people you trust. I have encountered many freelancers who have then become attracted to a buyer and then become a full time employee. In fact, that's not a bad way to recruit—try before you buy!
Fiverr
Fiverr is a freelance platform for creative and professional services. I have used relatively frequently, and especially where I have an irritating small problem to solve. What is really great about Fiverr is you can turn on and off the service like a tap.
Originally all jobs were priced at a basic five dollars (hence the name), and indeed some still are. However as the Fiverr service has grown and become more sophisticated, a search for someone to do a job will show you a range of prices for a range of work at different prices depending upon complexity or scale.
You can find a huge range of services on offer at Fiverr. They cover graphics & design, digital & social marketing, programming & technology, writing & translation, office administration & virtual assistance. In any event you can search their site for anything with which you need help.
Example Job: Writing an eBook
I have written a couple of eBooks, based on my own entrepreneurial experience and used a designer to create both covers—I don't have the talent for that. However, I could have chosen to find an eBook writer using Fiverr, since the most valuable part of any eBook is the content. If you consider yourself a poor writer, or don't have the time to spare, talented Fiver-sourced writers could structure your content, tell your brand's story, and engage your readers from start to finish.
Likewise you could find an editor and proofreader through Fiverr. Then you might need an eBook designer to improve the readability and appeal of the text. What good is your eBook if no one will read it? To drive more traffic to your ebook with search engine marketing, social media, influencer or other kinds of marketing, Fiverr could be at your service.
Fiverr itself was a startup—in 2010 and went public via an IPO in 2019. The company is adding new freelance talent all the time, so your choice is huge and you can select the location of your freelancer. The great thing is that you'll know how much expenditure you are committed to at the outset. Since Fiverr is the intermediary, you know that their freelancers have been vetted and rated.
---
HR ADMIN AND PAYROLL
Obviously when you are in the 'solopreneur' stage you don't need to think about pay and benefits systems. The moment you take on new staff members, you are going to have to decide how to do people admin and development. Even with my first startup in the dim and distant 1980s, it was a bit of a headache. Luckily if you are starting a business today, there's plenty of help from founder services, without the necessity of hiring an HR person.
As soon as you decide you need to recruit, it's worth having a checklist of the jobs that will be necessary, even though it's too early to hire an HR specialist:
strategy and policies: the new purpose driven venture will be very conscious of why it exists, but it needs to establish the conditions of how it intends to operate;

recruitment and onboarding: criteria for recruitment now and at the early stages; how do we make sure that new recruits are best set up for success;

competency: you need to think about the skills your staff need as the business develops—planning will help extend purpose and grow performance;

compensation and benefits: not only a matter of thinking about market pay rates and scales; but policy, like are you going to set a pay ratio top to bottom, what about retirement and healthcare;

employee relations; how you going to ensure that your startup's purpose is lived daily at work; you'll need a smooth payroll and employee administration;

compliance, health & safety: oh goodness do you really have to think about this? Yes, for positive reasons, not just sticking to the law;

training, development and performance management: it's not only good social responsibility, but investing in your staff makes a huge difference to the startup's behavior and performance as it grows.
Online SaaS and consulting are widely available, but it's vital to both select the best in the business, but also people who are not going to expect you to buy all the 'bells and whistles' at the outset. Above all you must select those whose values reflect your own.
Zenefits
Zenefits calls itself the People Platform and aims to level the playing field for small and mid-sized 14–day free trial from them, too.
businesses by helping them manage growth, productivity, performance and compliance. I recommend that you work with them, as you start recruiting your first person. They will save you early stage headaches and their services can grow as your venture grows and takes on more people, both before and after you feel impelled to hire your own HR person. You can get a
To that end, Zenefits offers plans from $8 a month per employee. That naturally includes payroll, but also covers hiring & onboarding, employee management, time off tracking, staff analysis and more.
However, you can change the plan in line with your changing needs. You get plan email and phone support for help, for example when new regulations come out. You can also add on-demand expert advice and assistance, from their team of HR advisors. Additionally you can integrate their offerings with other outsourced services and apps, like for productivity, accounting, benefits & retirement, performance management, tax and company documentation and many more.
I suggest that you read their brochure and spend quite and amount of time on their website, so that you can determine whether Zenefits can meet all the important and tiresome things on your list of HR questions. I'd say their offer is basically 'outsourced HR' that can run really smoothly. Incidentally, you can get a set of employee handbook templates from them, too. 
---
LEGAL FOUNDER SERVICES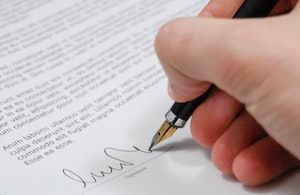 Many founders believe the first port of call should be an attorney. This is generally not the case. There are exceptions and the founders that really need an attorney from the get-go, don't need any advice from me.
I do remember an exception from my own experience, however. On the second day of my startup's existence, we received a 'cease and desist' letter telling us we had to stop using our company name immediately, since it infringed another company's trade mark and registered name. I knew it was a 'come on', since their name was not the same and they were in a sector entirely different from ours. But I did not know how to reply. One quick call to an attorney, got me the answer, for free actually, and that was the attorney I did use later in the life of the business.
Why do I say this? Several reasons:
What formal legal structure should the startup have. People around you and those from whom you seek informal advice can help, but I'd always start with your State's Secretary of State office for corporations. I have found State officials to be keen and able to help. The price of their advice is zero. Each State has slightly different legal structures available to meet your needs. A good place to start is to visit my page of Business Entity Types. On the other hand, Legal Zoom can help with do-it-yourself questionnaires. Either way you will have the State Filing Fees in addition.
If you are going to be hiring staff early, I think you'd be better with a people specialist, so I'd say use Zenefits. Or I would look for a mentor, especially one who has recently been through the process of getting new hires. Be cautious and see how much of the task can be done through outsourcing, using specialists who already know the law, but focus on ensuring that you organizational structure is good and that you have made good strategy and HR choices. Your HR practices, procedures and documentation need to match your style.
Attorneys are necessarily super cautious, because their job is to provide you with legal protection. They may advise that before having any external negotiations, say with finance sources, you need to establish NDAs (non-disclosure agreements). On the other hand, in the angel or venture capital world, you'll find that most of the leaders will not sign such documents, knowing that if you are worth investment, you are the only one who can make your ideas or IP (intellectual property) convert into a viable business. There are exceptions, for instance, when hi-tech or science is involved, when you'll need to protect IP from fraud and help from an attorney is probably called for.
If you are seeking external finance, other than straightforward bank finance, you will need to prepare yourself from a legal standpoint. For example, do not even get money from family & friends without sealing the deal with a 'promissory note', a legal form of agreement (see my page on Loans from Family and Friends). Otherwise, relationships are at risk. External sources of equity (as opposed to loan) finance will get you involved in 'term sheet to define the terms of the capital investment. They are non-binding, but do set out things like valuation and voting rights, eventual liquidation or transfer and length of the investor's commitment. You can get forms for term sheets online, for example from Legal Zoom. When the deal is formalized, then an attorney will be necessary.
Legal Zoom
For the basics, to get your startup going, I recommend you use Legal Zoom. I think that one of the best values of using Legal Zoom is to 'survey the legal scene' as it may impact your new venture, and to make sure that you are not making foolish mistakes by not taking care of something legal ahead of time. Just spend some time browsing their site, to build up a picture of their wide range of products and services. You can get a really good picture of what business structure to utilize—including for nonprofit, as well as for-profit business organization structures.
They offer not only advice on many topics, but also many forms and agreements, many templates that you can use. These cover a wide range from business formation, to patents, trademarks and the many requirements for registering for tax. To save you a huge amount of time, even before you start, they have a way of checking whether you can even register the business name that you've chosen for your venture.
You can get legal advice from Legal Zoom through a Business Advisory Plan for a flat fee (only a few hundred dollars a year), with an unlimited number of 30-minute consultations. If it appears that you need greater assistance, they have a directory of attorneys in every State. This offers a great advantage, in that the attorneys listed have been checked out by Legal Zoom. The directory is set out in a simple, informative, but comprehensive way so that choosing an attorney is made easy.
Nolo 
Nolo has thousands of do-it-yourself products, including legal forms, online documents, books and ebooks, and software. From them you can get all the most common business forms you'll need to operate your business. I did. They will save you a ton of money by avoiding paying big bucks for common procedures that are pretty standard. If you are anxious about some legal nicety, you can always use a downloaded form and just have it reviewed by an attorney.
You'll find a great deal more help than just the forms, books and software, though. For instance, Nolo has an extensive library of legal articles—all for free. The law can be hard to find, complex, and intimidating. Nolo makes it accessible to everyone—to help people find answers to their everyday business legal questions, through their Legal Encyclopedia. There is even a basic book on the legal aspects of small business startup. The book might be an excellent tiny investment as you are in the process of planning your (ad)venture.
---
LOAN FINANCE
Most small startups that feel the need to have a loan go straight to the founder's bank. There are plenty of other offers out there, but a little caution is needed before signing a loan agreement that might later strangle you. You can go for a personal loan, but unless you are onto a sure winner, I would try to avoid personal loans, since if the business fails, you'll still have the loan around your neck.
A business loan will be forthcoming from the bank only if you have got a year or two of business accounts to show—or as would be unlikely, some business asset to offer as collateral. Some banks will require a FICO credit score that satisfies them about your ability to repay. My advice is that you can risk the company, but you should avoid personal liabilities and run away from any demands for a personal guarantee.
I suggest you might find it helpful to start by looking at my guide to sources of startup finance. The two most common kinds of small business loans are term loans for a fixed period, or lines of credit that you can tap into if, for example, you have a poor sales month, or too many late payers.

The Small Business Administration (SBA) offers loan guarantees, for both financing fixed assets and for working capital, under the 7(a) scheme. They even have something called Lender Match, where they will find you a lender in the 7(a) scheme—within two days. The SBA also have micro-loans, and disaster loans when designated in particular locations. These follow disasters like hurricanes, or the Coronavirus. Starting with the SBA makes good sense, since they can offer impartial and sound advice, even find you an appropriate counseling organization near you. A special advantage in working with them is that they can be a great help with a (maybe) unexpected revenue source from Federal Government contracts.
However, the best means of raising the operating finance is without doubt to use revenue from sales. I know in my startup back in 1982 (!), that was the most important means of maintaining a positive cash flow. Largely this is because the interest rate was nil. Of course if you don't already have the cash and you have significant funds of your own, then you will have to have recourse to borrowing.
You'll find less conventional help with finance in my page on Sweat Equity and more on Bootstrap Startup Finance.
---
MARKETING & CRM
There is no startup without revenue. There is unlikely to be revenue without some marketing. With limited funds, you will need all the help you can get. Here you'll find services that can make your marketing and sales efforts a whole lot easier.
Logos: There are plenty of free services designing your logo such as free software or free logo makers that you'll find on the web. You can get a free logo design at Constant Contact. In my view, it is much more important to decide what message you want to give through the logo.
In my own case I wanted Venture Founders to come across as a source of wisdom on entrepreneurship. So naturally I chose an owl. I also had an emotional reason to do so. My great grandfather founded a bank in 1868 and his corporate logo was an owl. That only matters to me, but provides me with a sense of continuity.
However, since as you'll see if you search 'owl logo', there are gazillions of such logos available or in use:

just picture Trip Advisor's! so I now tend to use my logo with the tie line words 'Startup with Purpose' to convey some specific meaning.
Business Cards, Flyers, Brochures: They are simple to produce on your desk top, or by using many different online printers. Equally you can use the UPS Store, Staples or their competitors. Specialists, like Vistaprint can also do a good job pretty cheaply and effectively. In each case, however, answering the question WHY? is vital. Why do you want to make such a document. Your answers will guide how you want to approach the job.
Customer Relationship Management (CRM) is something I learned about very early into my first startup, but struggled with it, back in the 1980s. Bits of paper, phone messages, to-do lists, emailing. However in today's world we have software-based CRM. This simplifies the process of managing your sales funnel from identification of prospects through to initial and repeat sales. There are many SaaS offers out there, but I suggest that you use Zoho CRM. You may have already decided to use Zoho for other parts of your marketing and sales process. If you have, then the process can be streamlined. If you have not, you should consider doing so.
I mention SaaS, so here's a brief introduction.
Software as a service (SaaS) is where customers access software over the Internet. The service provider hosts the application at its data center and customers accesses it remotely through their web browser. SaaS is mostly available on a subscription basis, rather than purchase. The model is particularly valuable for small and medium-sized businesses. Generally speaking, since the software is based on the supplier's server, the client does not have the occasionally troublesome job of updating it. SaaS has several advantages, not least cost. The other advantages include time and energy; not being obliged to hire IT professionals, while the company remains modest in size.
Zoho CRM (Customer Relationship Management)
Zoho CRM covers every step of the Sales Funnel, and makes tracking your marketing and sales process both simple and effective. Zoho CRM has a simple, straightforward user interface with a minimal learning curve. You can change the plan you buy as your business develops. Zoho CRM covers the management of leads, contacts, deals, email, as well as sales automation, reporting & analytics, and marketing automation.
Deployment, consultation, onboarding, and training programs are available from Zoho to help you get started smoothly. So often, I have downloaded a piece of SaaS on a free or trial basis and given up, when it took me too much time to master the software, since like so many founders, I'm no techie. If you have started your CRM system with other software of spreadsheets, there's a 'migration wizard' that will help you get data into the Zoho tool.
The real benefit of Zoho CRM is that it enables you to close more deals in a faster time. The intangible benefit is that the CRM will enable you to have a huge data base to interrogate and produce reports. The reports will enable you to determine what marketing and sales actions are the most effective. Thereby you'll be able to gain valuable insights and optimize your marketing. Zoho has many other services in the sales and marketing functions. 
The company was founded by CEO Sridhar Vembu and Tony Thomas as AdventNet in 1996, but changed its name to Zoho in 2009. Even though it now has about 7,000 employees across the globe, it has remained privately owned and has not taken any externally funded capital. They don't carry advertisements, even in their free version of software. The company was founded by CEO Sridhar Vembu and Tony Thomas as AdventNet in 1996, but changed its name to Zoho in 2009.
Its global headquarters are in India and its US headquarters are based in Austin, Texas, just up the road from me!. The Austin includes a yearlong training for high school students interested in forgoing college education for a faster track into the professional world. Called Zoho University, students participate in the training, with the company providing free engineering lessons. Fifteen percent of the company's workforce now comprises program graduates.
Constant Contact for Email Campaigns and More
Email always seems like a daunting task. Creating compelling copy and interesting graphics is hard without help. Keeping records of email addresses and mailings, too. That's where Constant Contact is so good—and easy to use. Though I'm not currently using them, I did use them a lot four or five years ago. It really helped my then business and the more I used it and built my email list, the better it got. I knew I could always be in touch with the Constant Contact team and get help.
The great thing is that they are really established, having started in the business back in 1995. The founders of Constant Contact envisioned an online marketing tool that would help small businesses, nonprofits, and individuals reach a wider audience without breaking their marketing budget. Basically they still do that, but they have widened the offer, and can even make a simple website for you.
Constant Contact was acquired by Endurance International Group a while ago, but their original aspirations remain: to serve the world of small business. The Group has the intention of working closely with the community where they operate, by supporting and working with local organizations, because they believe thriving businesses are built on thriving communities. Their main base is in and around Boston, MA, but they operate overseas as well—in South America and Europe.
Constant Contact has marketing advisors whom you can contact direct for consultation by phone. By the way, they also have a very effective logo building system, too.
123RF for Images
Why should images be important for marketing a startup? You will find the moment you want to prepare a brochure, build a website, run a blog or use any medium, you will be in need of images to enhance the written word. The longer I have been in business, the more I have wanted to illustrate my messages. However, being neither a good photographer nor illustrator, I have had recourse to the web. My selection here is for 123RF, a 100% bootstrapped company since 2005. They have grown to be one of the world's largest digital stock agency. 123RF has helped a wide clientele of individuals and businesses tell their stories using creative imagery, sounds and motion contributed by talents from around the world.
---
FOUNDER SERVICES FOR REMOTE WORKING
According to Global Workplace Analytics,  5 million employees (3.6% of the workforce) currently work-at-home half-time or more and regular work-at-home has grown 173% since 2005, 11% faster than the rest of the workforce (which grew 15%) and nearly 47 times faster than the self-employed population, which grew by 4%.
At crisis times, as with the COVID 19 virus, that number vastly increases. In any event, the proportion of people working from home or other remote locations is increasing. In parallel, the software to support them is increasing both in volume and sophistication. In my last year of MBA teaching 5 years ago, I taught some of my classes remotely. I found the experience frustrating from the technical and interpersonal point of view, but it worked. I used a combination of Google Hangouts and Skype. Now there are much better options such as Zoom, or GoToMeeting.
The secret lies in keeping the management of remote working simple, while at the same time producing results. Many companies producing software, including SaaS, have offered free services or subscriptions in response to the coronavirus pandemic, which itself will surely accelerate the development of remote working software. The caution is that there is a risk in rushing out new products that have not been well tested in user friendliness and customer accessibility.
Wundamail
This is simple team management via email. By condensing group thinking into a single daily email, Wundamail is designed to inspire powerful behavioral change within teams. It empowers leaders, supports team members, and makes things simple for everyone. A virtue for remote working.
It appears deceptively simple, because it all works directly in your team member's regular email inbox, with no apps, usernames, or passwords needed. Remote workers get an email every day that asks, "What did you do today? Reply to this email with a list of what you achieved today. Tomorrow we will send you a copy of everyone's responses."
You'll find fewer meetings (on or offline) are necessary and as remote workers begin to get the hang of the system and are able to do really brief summaries of their work, members of the team will help one another directly and everyone on the job will know what's going on. The question chosen for the day actively steers team thinking in the direction desired. By checking in each day, the team keeps focused on strategic issues. The compilation of answers the following day makes it simple to locate issues and blockers. On the other hand if a crisis needs to be managed, Wundamail makes sure everyone receives the correct information.
Zoho Remotely Right now, Zoho Remotely one of the more exciting products available. Zoho Remotely will enable you to take your work remote by offering a complete suite of web and mobile apps that will help you communicate, collaborate and be productive.
We all know that face-to-face interactions and in-person collaborations are the best ways to work. The next best option is to work remotely. With the right set of apps, you can maintain a close-knit and productive working environment, no matter where your team is based.
Remotely is a bundle of 11 applications from Zoho:
ShowTime—Engagement and training tool

Writer—Collaborative word processor

Sheet—Collaborative spreadsheet application

Cliq—Instant messaging/chat platform

Show—Business presentation tool

Meeting—Video conferencing tool

Sprints—Agile project management software

Lens and Assist—Remote support software

WorkDrive—Document management tool

Projects—Comprehensive project management tool
Given that all these tools come from one source—Zoho—the learning curve to use them is obviously much shorter than getting similar tools from multiple sources.
What is really interesting at the time of writing, is that Remotely will remain free till July 1, 2020 by which time we all hope the Coronavirus crisis tides over. Zoho thereby wants to be of help to all teams. Zoho will announce pricing for Remotely soon, and will be in line with Zoho's enduring commitment to offer value for money.
---
WEB DESIGN & HOSTING
Creating your web presence is one of your first tasks, and if like me you are not a web developer, it can be a very daunting task. You'll find there is a huge amount of help online. There is so much, it's really difficult to know where to start. Personally I have chosen to use a big hosting company with lots of expertise, rather than going the do-it-yourself route using any of the many template-based apps that are available.
Not being a techie, I have felt much more secure doing that. I have used web designers, too, both at InMotion Hosting and independents, who themselves can work using my hosting plan at InMotion—I just need to give them access. The only thing that doesn't seem to work is having both my designer and me working on a page or post at the same time, but that's not a problem.You are sure to encounter all sorts of issues if you are doing the content yourself, even if you have used a web designer. You'll find that most of the issues can be resolved by an InMotion agent, and they are open 24/7 with offices on both the East and West Coasts.
InMotion Hosting
I have been using InMotion Hosting since 2002, which is no small recommendation in itself. When I first became a client, I lived on Corsica the Mediterranean island. I had written a book of short stories set on the island and someone suggested that one way to publish them was online. Back then, eBooks had not been invented. I set out to follow the advice and pulled my hair out in tufts, because it was so difficult to do.
However, I soon discovered that you needed a web host. The one I found was InMotion Hosting, not local to the Mediterranean, but off in Los Angeles. InMotion was founded in 2001, by Todd Robinson and Sunil SaxenaI.  Since then, the employee-owned and operated company has grown into one of the industry leaders. It has even opened the first-ever Green Data Center in Los Angeles, which reduced the company's carbon output by more than 2,000 tons a year.
I signed up, put together the site and had them host it. A year later, I had sold not a single story, but in the meanwhile I had begun to add snippets of information about Corsica: history, geography, travel, culture and the like. Boom! I started to get people writing to me. Cutting a long story short, I did a pivot by removing the stories altogether and concentrated on becoming the English language authority on Corsica. For that first site building experience, I used South Korean software that came free in a computer magazine!
Later I moved the site to the open source WordPress software. I don't remember what it cost back then, but these days you can have a WordPress
site hosted at InMotion for only $6.99 a month. What's more, you get a free domain at that price and if you want to build your own site at no cost (except your time), you can use InMotion's own website builder, Bold Grid. Don't want to build one yourself?  InMotion Hosting will design a custom WordPress site for you in only two days, for just $99.
Of course, there's a lot more you can do with InMotion Hosting. For instance, I keep one of my old sites (startupowl.com) stored on their servers, since I may one day want to go and copy something to use on Venture Founders. They have my two old MBA courses (I retired from teaching 5 years ago) stored on Moodle (course software), so I can always go and grab good stuff from there. That's only basic stuff.
InMotion support is tremendous and over the years they have gone beyond good service and even helped with issues unrelated to their products, but more to do with my tech incompetence. They can help you search for domain names (I have used them for that); do custom website building and development; and even provide a dedicated server once you outgrow your modest start. They offer all the bells and whistles you'll ever want.