Sources of Startup Finance
The obvious & not-so-obvious ways to fund the startup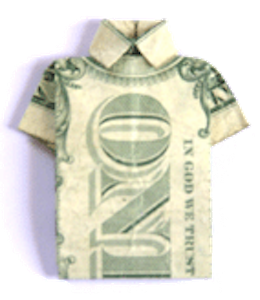 Sources of Startup Finance: creating a new venture is going to require money. The sources of money are almost endless. The successful entrepreneur will be financially ingenious about finding ways that do not even have a name. Here is a list of sources of startup finance that include obvious and not so obvious ones.
Your own money, obviously; try hard to avoid personal guarantees, personal credit cards;

Gifts, loans or equity from family & friends—see the Venture Founders Insight on Loans from Family & Friends;
Leasing equipment rather than buying; don't forget specialists like AEL, who will even provide leasing for software;

Sharing the acquisition of equipment that you do not utilize full-time with other like-minded entrepreneurs to make optimal use of assets—not exactly sources of startup finance, but avoidance of investment; as well as the traditional sources of startup finance as money, finance can come in kind, too;

Seek any opportunity for uberization—using excess capacity in the business field; see how you can apply this to your own venture;

Do the reverse and use social media, or your own social network to monetize your own excess capacity this is one of the sources of startup finance that is often overlooked;

Use Maker Spaces to produce prototypes or small batch pre-production runs, if you are a manufacturing venture (see the Venture Founders Directory of Maker and Hacker Spaces);
Start the venture in a co-working space (see the Venture Founders Directory of Coworking Spaces—USA); or consider starting one of your own, with others, such as the local SBDC, or local college;
Seek underutilized space in local government properties—see for example the NYC Economic Development Corporation;

Seek underutilized space in company properties;

Debt: loans and lines of credit finance (banks, others, online)—these sources of startup finance are not as easy as you might think, since they depend upon the 4 'Cs': Capital (how much is already invested), Collateral (what you can pledge against the loan), Capacity (how you can show the ability to repay); Character (your personal story and credit);

SBA 7(a) loan guarantees, Microloans and Community Advantage Loans (rural areas) are widely used sources of startup finance;
Equity Capital: angels and angel syndicates; best done through your personal network, but take a look at Online Funding Platforms (e.g. angel.co, gust.com, invstor.com, or fundingpost.com);
Equity Capital: venture capitalists/private equity/family offices; probably not for you, at least until you have other funding in place and a good trading record—according to data compiled by Fundable, only 0.91% of startups are funded by angel investors, while a just 0.05% are funded by VCs; a friend of mine, Hall T Martin recently set up an excellent 501c3 called investorconnect.org, where he publishes podcast interviews with business angels and venture capitalists on many topics. You can find angels & vcs that may be of interest to you, or ask your own questions; there a resource section, too.
Sources of Capital for Mission-Driven Ventures (e.g. minorities, women)—see both the Venture Founders Directory of Funding for Female Founders, and the Venture Founders Directory of  Mission Driven Capital;
Crowdfunding esp. reward and equity (see the Insight on Equity Crowdfunding) is one of the growing sources of startup finance; the best platform for equity crowdfunding by far is Wefunder.
P2P (Person-to-Person) lending—a form of crowdfunding: sites like Prosper.com, LendingClub is another popular source of startup finance, not least because interest rates can sometimes beat the banks;
Intrastate Crowdfunding (35 States have crowdfunding exemptions, check the Securities Division in your State), where you can crowdfund within your own State;
Direct Public Offerings (DPOs for companies or nonprofits); there is less cost and bureaucracy than for a Public Offering (Initial Public Offering); primarily used by small to medium size companies and nonprofits who want to raise capital directly from their own community rather than from financial institutions like banks and venture capital firms; do not require an investment firm, but it may be good to use arrangers like Cutting Edge Capital;

Grants and Subsidies (from the Community, Foundations, Companies & government);

Federal/Local Incentives (e.g. SBA's Innovative Research Grants, USDA's Rural Business Investment Program);
Revenue-based Financing: a type of small business loan where your monthly payment increases and decreases based on your revenues; lenders charge a fixed amount (quite high) for this growth capital, but of course you have to have been in business for 6 months to get such money; a source for tech companies is Lighter Capital, for instance;
Specialist Funders (e.g. RSF Social Finance, Saturna Capital);

Business Plan Competitions (open and restricted) are one of the sources of startup finance that involves no cost except the time it takes to put together and present your entry;

Micro-loans (e.g. Grameen America, Accion US), especially for 'minorities';
Invest Sou Sou a mobile-first investment platform that partners with financial institutions and angel investors to decrease the time, cost and risk associated with lending to startups and early stage companies;
Community Development Finance Institutions (CDFI) are sources of startup finance for low-income communities and people who lack access to financing; if you want to know more about CDFIs, and excellent short read is here; it is from CNote, which is a way of investing in minorities and others through lending at a rate much better rate than banks. CNote is a BCorp. On the other hand if you want to look at one CDFI, as an example:  find one here;
SBICs—Small Business Investment Companies (equity and debt investments—314 licensees, not all investing currently); an SBIC is a privately-owned investment company that is licensed by the SBA), that supply small businesses with sources of startup finance in both the equity and debt arenas;
Spin-Out: if you are already employed and are contemplating a startup, you may have the opportunity to spin-out from your employer; this involves taking some assets and maybe staff with you; of course the original firm will probably expect a stake in the startup/spin-out, but you get a standing start and probably an order book; here's an example;

Get creative! For example, starting a business in 1982, I took over the premises and equipment of the division of a company that I used to run; I negotiated to pay off what was effectively a loan over twelve months interest free, because the company saved finding a tenant and disposing of the equipment.
There are some helpful sources of small business loans and startup finance on the web. One very good source is Lendedu. A couple of their posts will help: Small Business Loans, and Microloans for Small Businesses. Take a look!