Funding for Female Founders
A Growing Number of Funders of This Underserved Field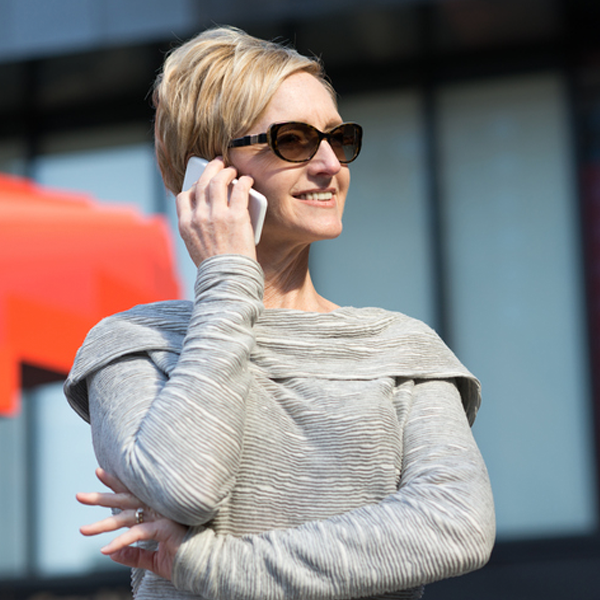 Funding for Female Founders: According to Kauffman 2016 research, 40% of startups are founded by women and minorities. This directory of funding for female founders aims to help increase that number. It is inevitably incomplete, so we would cherish any additions or suggestions for its improvement and expansion.
Female entrepreneurs own 38% of all businesses in the US, but in the first six months of 2018, US companies with at least one female founder brought in $7.2 billion in venture capital funding, about 12.5% of all VC collected so far this year, per PitchBook data. Last year, US-based female-founded companies raised a total of $12.3 billion, a small percentage of the $81.9 billion secured by all US-based companies, though still a decade high for women entrepreneurs. (The oft-cited statistic, that just 2.2% of VC funding went to female founders in 2017, refers to companies founded solely by women, not those that also have male founders.).
Laura Huang and colleagues at Harvard business School have done research on the cognitive and social forces that influence entrepreneurial investment decisions. They have found that VCs tend to ask men 'promotion-focussed questions', like "where do you see this market going?" Whereas women were more often asked 'prevention questions', like what do you think it will take to break even?" This tended to result in those asked prevention questions only being able to raise $500K, whereas those asked the promotion questions went on to raise up to $7.9 million! The researchers suggest that if you are asked prevention questions, by all means answer them, but rapidly shift the discussion to promote the potential of your business.
PitchBook data shows that in 2017, just 2.2% of all venture capital in the US went to companies founded solely by women. The story is about the same when measured by deal count: Roughly 4.4% of VC transactions in the US last year were for female-founded companies. And the investor side isn't much more diverse: Just 11.3% of partners at VC firms in the US are female.
VC investment in female startups is clearly, and rightly, a fast growing sector of activity. These are the nearly 60 investors I have identified so far. I am sure I've missed some—and new ones are being created regularly.
37 Angels

: activates the untapped capital and experience women can bring to investing in male and female-led ventures. When they started, 13% of angel investors were women. They want that number to be 50%.

500 Women

: Angelist syndicate investing in women founders.

Aligned Partners

: an early stage venture investor with two female co-founders.

Angel Academe

: investments must have an innovative solution to an important global problem in areas including healthtech, AI/machine learning, data analytics, fintech, cybersecurity or edtech, as well as at least one woman in the founding team.

Aspect Ventures

: long term investors founded by women tech entrepreneurs.

Astia Angels

: an international network of female and male investors that invests in high-growth women-led ventures.

BBG Ventures

: (Built By Girls)an early stage fund focused on consumer internet and mobile with at least one female founder.

Backstage Capital

: Backstage Capital has invested more than $2M in 50+ companies led by underrepresented founders: women, People of Color, and LGBTQ.

Belle Capital USA

: is an early stage angel fund focused on building companies in underserved capital markets, with at least one female founder or C-level exec, and/or be willing to recruit top female talent to the C-suite and Board of Directors.

Broadway Angels

: all of whom just happen to be women and invests in the best entrepreneurs and companies while showcasing the top women investors in venture capital and technology.

Brooklyn Bridge Ventures

: leads or co-leads investments of around $350,000 in New York City area, and high proportion of portfolio made up of female-founded startups.

Cannan Partners

: based on both east and west coasts, a high proportion of staff are women and 40% of investors are women. Across healthcare and technology, they partner with companies that improve lives.

Ceres Venture Fund

: with three female managing directors, invests in high growth companies located in the Midwest in their early stages of growth.

Cartier Women's Initiative Awards

: an international business plan competition created in 2006 by Cartier, the Women's Forum, McKinsey & Company and INSEAD business school to identify, support and encourage projects by women entrepreneurs.

Cowboy Ventures

: helps seed-stage technology companies grow; the female founder was previously at Kleiner Perkins Caufield & Byers. They help seed-stage technology companies grow, backing exceptional founders who are building products that "re-imagine" work and personal life in large and growing markets.

Eileen Fisher Women-Owned Business Grant

: supports innovative, women-owned companies that are beyond the start-up phase and ready to expand their business and their potential for positive social and environmental impact.

Empire Angels

: one of the two co-founders is a woman; interested in fintech ventures which provide solutions in rapidly changing global financial markets.

EY Entrepreneurial Winning Women

: a national competition and executive leadership program that identifies a select group of high-potential women entrepreneurs whose businesses show real potential to scale-and then helps them do it.

Female Founders Fund

: known as F-cubed, they invest in the exponential power of exceptional women-led ventures, focused on e-commerce, media, platforms, advertising, web-enabled services.

Female Funders

: world's first online education programs for aspiring female angel investors and entrepreneurs looking to raise seed capital.

FirstMark Capital: an early stage venture capital firm based in New York City. They say, "we have been humbled to see the dramatic impact that startups can have on the world."

Forerunner Ventures

: the female founder is managing director, Kirsten Green, defines itself as a "female VC firm" that focuses on early-stage investments in "innovative, vertically integrated brands".

Global InvestHer

: insider access to tips, templates and tough lessons learned to speed up the funding journey.

Golden Seeds

: a discerning group of investors, seeking and funding high-potential, women-led ventures; have invested in over 65 women-led enterprises.

Illuminate Ventures

: in the B2B/Enterprise cloud and mobile computing space; the female founder is the managing partner.

Intel Capital Diversity Fund

: the largest venture capital fund ever created to focus on female and underrepresented minority tech entrepreneurs.

Jump Fund

: invests in women's capital in female-led companies with growth potential in order to generate a strong financial return and elevate the role of women in business, with a mission is to seed and grow strong, female led ventures in the Southeastern, US.

LDR Ventures: makes early stage investments in exceptional female and minority founders at the Seed & Series A Stages.
New Voices Fund: The $100m fund directly invests in businesses owned by women of color entrepreneurs; is a B Corp..

Phenomenelle Angels Fund

: isan early stage fund that invests in women and minority owned or managed businesses in Wisconsin and the Midwest

Pipeline Angels

: a network of new and seasoned women investors, is changing the face of angel investing and creating capital for women and non-binary femme social entrepreneurs.

Plum Alley

: aims to increase the amount of capital going to female founded startups and gender balanced teams by expanding the number of women and men who invest in private companies.

Portfolia runs the FemTech Fund, has a women's health and wellness focus. The fund will invest in high-potential opportunities that can be both profitable and grant women greater health and wellness.
Rethink Capital: According to B Lab as of March 2017—the largest US-based, impact venture capital firm investing in gender diverse leadership teams that are using technology to solve the world's biggest problems

Rivet Ventures

: Shadi Mehraein & Rebecca Hwang the cofounders invest in companies in women-led markets where female usage, decision-making, and purchasing are crucial to company growth. They back both male and female founders.

Salesforce Ventures Impact Fund

: One focus is on equality: it invests in companies developing tools to promote equal opportunity and economic empowerment for women & underrepresented groups.

Scale Venture Partners

: a Silicon Valley-based firm that invests in early-in-revenue technology companies that are looking to scale, where one of the co-founders is a woman.

Sequoia Capital

: where Jess Lee is the first woman investing partner; they claim to help the daring build legendary companies.

SheEO: Individual contributions of $1100 include a $100 sustainability fee which helps support SheEO's annual operations. $1000 goes directly to the Ventures.

Sogal

: a platform that empowers emerging entrepreneurs to succeed, and a community that unites global young founders to change the world.

Spanx Leg-Up

: Leg Up® uses the Spanx catalog, spanx.com and social media to support female founded startups and their businesses/products.

Spark Capital

: where Megan Quinn is one of the General Partners, having joined from Kleiner Perkins Caufield & Byers; Spark invests in creative thinkers.

Springboard Enterprises

: a highly-vetted expert network of innovators, investors and influencers who are dedicated to building high-growth technology-oriented companies led by women.

Starvest Partners

: a New York City-based growth equity firm investing in technology-enabled, business-to-business services companies, with a sector focus on Software-as-a-Service, Data & Analytics, E-Commerce Infrastructure, and Digital Marketing Services—one of the largest women-owned VC funds in the US.

The Refinery

: fuels the growth of early stage companies with at least one woman in a leadership role. The Refinery provides the tools, resources and capital for smart women to build great companies.

Tory Burch Foundation

: their program with Bank of America offers access to affordable loans through Community Lenders (including The People Fund.)
Topstone Angels, a female founded and led group that meets 10 times a year in Connecticut.

Triton Ventures

: founded by Laura Kilcrease in Austin, TX. Their investment focus is on spinout companies.

Valor VC

: founded by Lisa Calhoun and based in Atlanta, they invest in fintech, healthtech, and consumer tech entrepreneurs, specially those with game-changing technologies that simplify people's lives—if there is a woman or minority person among the founders with at least 10% of the equity.

Venture Fund: in the process of being established by

angel investor Masha Drokova

.
WE Capital: a consortium of leading businesswomen deploying capital to empower the next generation of female entrepreneurs changing the world.
Women's Capital Connection has 3 founding investors committed to investing in women-led ventures in the Kansas City region.

Women's Financial Fund

: awards grants to new and existing businesses from $100 to $5,000.

Women's Venture Capital Fund

: invests in women-led ventures leading gender diverse teams and creating high growth companies in digital media and sustainable products and services.

Women's Venture Capital Fund

: capitalizes on the expanding pipeline of female founders leading gender diverse teams and creating capital efficient, high growth companies in digital media and sustainable products and services.

Women's Venture Fund

: a nonprofit organization that helps women to establish thriving businesses in urban communities with funding and business development programs.

XFactor Ventures: focused on making pre-seed and seed stage investments in companies with billion dollar market opportunities that have at least one female founder.
X Squared Angels Group invests in women-led startups, primarily in high-potential early-stage companies in IT, software, bioscience, advanced materials, medical devices, and most other markets located in Ohio as well as the rest of North America.

Xxcelerate Fund

: supports high-performing women entrepreneurs leading growth companies by providing access to the debt financing that growing in-revenue businesses need, and the financial education, mentorship, and peer support necessary to scale efficiently and profitably.
Many entries are duplicates of those listed here, but some additional sources are listed on Tech Inclusion.
A Guide to Women- and Minority-Owned Business Funding Opportunities, a report by US Senator Kirsten Gillibrand of New York is a useful guide to most of the Federal programs.
The Majority Report of the US Senate Committee on Small Business and Entrepreneurship, 21st Century Barriers to Women's Entrepreneurship, also is interesting reading. The report points out that while Government has never met its goal of awarding 5 percent of Federal contracts to women-owned businesses, if they did, women-owned businesses would have access to marketplace opportunities worth at least $4 billion each year. Even better is if you can get what is called an 8a registration, since in the Federal 'Set-Aside' system there are only 5,000 or so 8a vendors, whereas there are 70,000 women registered. To bid on government contracts, you need a (free) DUNS number, and to know your North American Industry Classification System (NAICS) Code Number.
A kind correspondent, Stacy Martin told me about an excellent Guide to Women in Business on the Maryville University website, that her daughter Christine had found. It has some very good links.
If you really don't know where to start, there is a very good short course called Entrepreneurship: The Startup Guide for Female Founders that you can do online in a few hours—and it will only cost you $20!
PLEASE NOTE: If you make contact with any of these organizations, it would be very kind if you would tell them that you came to know about them through venturefounders.com. Thank you.