Dangers of Startup Mentors
Mentors Can Be Hugely Beneficial, but the Relationship Has Risks, too
Dangers of Startup Mentors: I am a startup mentor. So, why would I warn entrepreneurs about the dangers of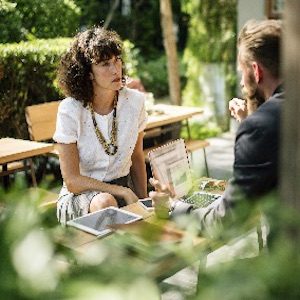 using mentors? My warnings are based on my understanding of how such relationships can go wrong.
The user of a mentor, or mentee (yes, it's in the dictionary) should expect more in value than he considers he's paying for. Remember that you are at risk, the mentor is not.
However, it's a two-way relationship. Know that the mentor gets benefit as well as you. At the same time, be clear about what you expect from the relationship.
Here are some of the dangers startup mentors:
The mentor's advice may be wrong.

If the mentor is the only source of advice, you may be misled.

The mentor may offer advice even when he lacks specific experience or knowledge.

Sometimes, the mentor's own motivation may get in the way.

Avoid delegating your own decision-making to the mentor.

Your may have selected a mentor who is a bad fit with your needs.

Does the mentor show little interest in your sense of purpose and personal goals?

Beware if the mentor asks for a financial contract (refuse it).

Don't hesitate to say so if expectations of what the mentor can do are unclear.

If you fail to reflect back what ideas the mentor tries to share.
An alternative to using startup mentor could be to join a business incubator or accelerator—find one in this Directory. You might also like to read my Startup Mentor Checklist . Naturally I recommend using a mentor, but I want you to know the risks before you get started. Here's where you can sign up with me as a mentor.