Startup Mentor Checklist
Make Sure of Getting Value from the Relationship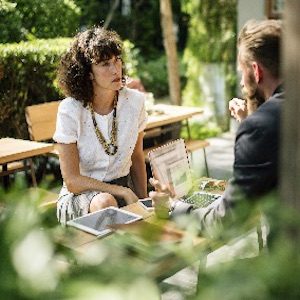 Startup Mentor Checklist: Mentors can be invaluable to a founder to act as a sounding board for ideas and planned action. They can also play the role of devil's advocate, challenging your own thinking. A mentor can help you prioritize, since you will tend to feel overwhelmed. Mentors may have suggestions about ways of doing things and could help you to build your network.
The startup mentor, if he/she is worth their salt, will focus on the critical issues that confront you on your journey. The mentor should be a critic and ask the tough questions, but at the same time being very supportive, who supports your venture, even when not on your tail!
Ten Criteria
My advice is not to jump headlong into a startup mentor relationship, but to make sure that it's the right one for you. So, here is my Startup Mentor Checklist with ten criteria for a mentee to get full value from taking on a mentor to help you launch your new venture.
Prepare yourself for any discussion by deciding what you need from the interaction and let the mentor know your agenda when you fix the appointment.

Be totally open and honest, even about issues of which you are unsure, or where you lack the necessary data.

Share and discuss any documents that you may have prepared about the business and the opportunity—especially your business model and business plan.

Build the relationship, while keeping focus on those issues you regard as critical.

Maintain a consistent relationship with the mentor; do not rely on a single interaction.

Tell the mentor about other feedback you are receiving, especially where it may not be consistent with your mentor's own.

Follow up on any introductions that your mentor may offer, particularly where it concerns potential funding or other business relationship. It gives you an opportunity to expand your network.

Discuss about 'soft' (people) issues, as well as 'hard' issues (numbers)—they may be the make or break areas of the startup.

Allow the mentor to ask difficult questions.

Remember the new venture mentor focus is You, unlike a business advisor whose focus is the business.
As well as using this startup mentor checklist before you take one on, you might also like to read Dangers of Startup Mentors! If you want to use me as a startup mentor, here's how to find out more and sign up.