Perception, Purpose and Persistence
A model for purpose-driven startups
Perception, Purpose and Persistence: a model for purpose-driven startups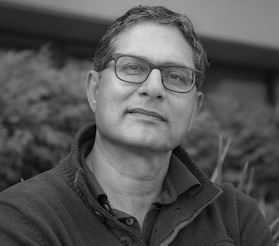 Safwan Shah and PayActiv, the company he founded in 2012, are a model for purpose-driven startups today, demonstrating perception, purpose and persistence. Noticing missed opportunities, ensuring the sustainability of solutions, and relentless innovation are characteristics that are fundamental to the prosperity of new ventures and a model for purpose-driven startups.
Safwan could see that payday loans and expensive overdrafts unfairly put cash-strapped borrowers in an even more vulnerable position. Not only that, their employers suffered when paycheck-to-paycheck staff experienced unnecessary anxiety that negatively affected their morale and work performance.
Earned Wage Access (EWA)—What Are the Benefits?
According to the US Bureau of Labor Statistics, nearly 60 percent of workers over 16 were paid at hourly rates in 2019. Over a million were paid under the prevailing Federal Minimum and over 300 thousand got exactly the $7.25 Minimum hourly. Many low-paid employees struggle with budgeting and live paycheck-to-paycheck, such that an unexpected expense, say for healthcare costs or car repair, may propel them to take on loans at high cost rates of interest like credit cards, overdrafts and payday loans, hence the appeal of Earned Wage Access (EWA).
EWA gives access to wages earned, before they would typically be paid out on payday. It's a way to shorten the gap between the time an employee earns his or her money and the time it is actually in his or her possession. PayActiv and the way the company designed its product is a model for purpose-driven startups. The process shows purpose alone is not enough, entrepreneurs need to be able to perceive what other businesses miss—and be persistent enough to turn perception into reality.
A 2019 survey by the Workforce Institute showed that 72% of employed American adults want access to their wages before payday, but only 6% currently have that access. However, EWA is now used by over 1 million workers every month, among the 100 million who live paycheck-to-paycheck.
Employees who have access to EWA report benefits such as:
helping to budget and pay large monthly bills on time;

the availability to EWA reduces financial anxiety;

EWA helps them avoid taking burdensome credit card debt, high overdraft fees and costly payday loans;

observations show that EWA encourages more spending discipline.
Benefits accrue to employers as well since:
jobs offering EWA attract more applicants and positions get filled faster;

employers with EWA experience a big reduction in staff turnover;

they gain significant increases in productivity;

absenteeism goes down a lot.
As an entrepreneur, at any stage, you'll find a quarter of an hour watching the EWA film, It's About Time, a significant and worthwhile investment. The film really brings the between-pay-checks cash gap suffered by many low-paid people into sharp focus, as well as graphically demonstrating why Safwan and PayActiv are a model for purpose-driven startups. 
How PayActiv is a Model for Purpose-driven Startups
Governments have been in dereliction to their duty to society, and in my view, enterprise is best equipped to lead the transformation towards stakeholder capitalism, to the benefit of society as a whole. Purpose-driven startups can impact social issues like the environment and social equity effectively and quickly, without the baggage of cumbersome legislation.
Safwan perceived payday lending as predatory and created a compassionate way to help both employees and employers with the negative impact of living paycheck to paycheck. A year before the pandemic struck, Career Builders found that living paycheck to paycheck involves 78 percent of US workers, and not just the lowest paid—one in ten people earning $100,000+ lived that way. Payday loan interest rates can run as high as an APR of 400 percent. No wonder PayActiv is now a very successful business. It's not surprising that Safwan's perception and model for purpose-driven startups encouraged other EWA new ventures. Back in 2012 his startup showed him as an example of a business having clearly identified a marketing opportunity in a blue ocean, at the time pretty much devoid of competitors fishing in the same waters.

Safwan Identified an opportunity and defined his purpose: doing well by doing good, so he developed a means of replacing this inequity with a simple mechanism for employers both to help themselves and those of their staff members who had trouble making it financially till payday. Earned Wage Access is the product he sells to employers, enables employees to download an app, avoiding the stress of paycheck-to-paycheck living. Not only is Safwan's product fulfilling a social purpose and an unmet need, but is also approved by Consumer Financial Protection Bureau.

Safwan showed persistence before, during and after startup. For example, in late 2018 PayActiv established a partnership with Walmart. It enabled the availability of cash access of earned wages at any Walmart for PayActiv employee members. Millions of workers across the country can now access wages for critical needs any time their local Walmart Money Center / Walmart Service Desk that is open with no delay in transferring funds and without the need for a bank account. Over 90 per cent of Americans live within 10 miles of a Walmart store. Safwan also has partnered with Visa to off a prepaid card for people whose employers use PayActiv.
What's Special About PayActiv?
One of the main things that makes PayActiv special is Safwan himself. He has a very deep commitment to his users, meaning the people who work for companies that offer Earned Wage Access. Indeed, Safwan was the one who coined the term earned wage access, which has now spawned a whole sector that includes companies in the market such as DailyPay, Branch and Instant Fin. There are variants, but with different business models, that are not so heavily focused on the paycheck-to-paycheck users.
As Safwan explains, "PayActiv is free for employees that do Direct Deposit on their debit card. PayActiv can pay bills, provide savings and offer many other services that help people manage and control finances. The company really offers true financial wellness."
PayActiv has tens of thousands of users that earn more than $20 an hour and Safwan suggests that even if a $15 minimum wage were to come about, it won't change much for the lowest paid in the US. His passionate concern for those people is underlined by the fact that PayActive has been a certified BCorp for five years and is constituted as a Public Benefit Corporation.
It is not surprising, therefore that, in mid-2020 PayActiv secured a new $100 million in funding to rapidly expand its customer base, while supporting current clients with cost-free financial wellness benefits that improve employee engagement and retention. As Safwan points out, the global opportunity amount to $ 1 trillion or more.
If you are planning a startup, twelve minutes listening to Safwan on TEDx will inspire your thinking. If you want to have a better understanding of his passion for moving the lowest paid from surviving to thriving, read a summary of his talk, "Bridging the Gap to Financial Wellness". It's full of convincing data.