Spin Out Startup
Hidden Entrepreneurs Come Out and Flourish
Spin Out Startup: the experience of three women who created their startup from the ashes of their former employer's business seemed courageous back in 2014, when it was launched.
Brattleboro Hearing Center is a spin out startup from a bankrupt business—the Austine School for the Deaf. Many schools for the deaf have closed their doors—partly due to the development of cochlear implant surgery, and partly due to mainstreaming of students with special needs into public schools, resulting from the IDEA Act of 1975 (Individuals with Disabilities Education Act). One of them, the 100 year-old Austine School in Brattleboro, Vermont, went bust and closed it doors in 2014. However, the audiology department was still vibrant and had many adult clients in the community.
Its manager and two audiologists saw their business opportunity and seized it. Their spin out startup co-founders learned many things very quickly as new entrepreneurs. In order for their clientele to find them they placed ads in the local newspaper with pictures of their familiar faces. They made sure to mention that they were formerly known as the Austine Evaluation Center.
In the Austine days, they had been shielded from the realities of business, and though they produced a budget—an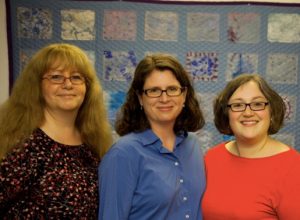 annual chore—they had no idea whether their activity was a profit or a cost center. Such things did not really concern Kim Messer, Alex Tully and Sarah Moore. What did concern them though, was their devotion to their clients, of whom I was one. Their service to the deaf and hard of hearing was what mattered. A spin out startup was the obvious way forward.
Priorities and Funding
They were unlike a startup without any customers because the spin out startup had a big list of existing customers. As a consequence, their funding requirements were not huge, though the three co-founders did invest a small amount of capital and took out a loan to finance the equipment the spin out startup needed.
Once they got their hands on the financial numbers, they realized that they had been making a significant positive contribution to the school's coffers. Theirs had been a profitable endeavor. Now, with no support, they had to fly on their own, literally because when the school went into liquidation, they were obliged to vacate the premises. They quickly found new premises in a building belonging to another nonprofit. They re-opened for business as an S corporation, two weeks after the closure of the school.
Customer Satisfaction
Naturally they selected the best evaluation equipment and hearing devices, but above all their purpose was for their clients to have improved hearing. They did not describe this as 'customer satisfaction'. It was not some kind of corporate policy—it came from their hearts. The satisfaction for them was to see lives transformed. Their spin out startup related to clients as people, not as revenue sources.
Not only did they maintain their previous clients who remained loyal, like me, as a result of the warmth and caring nature of their services, but they also attracted many new ones, now that they were free to promote themselves.
Remaining True to Values
When I asked them if they behaved differently as entrepreneurs than they had as employees, Kim answered by saying, "Yes and no. Our philosophy has not changed. We still believe in transforming lives. Especially since it's been medically proven that cognitive abilities are impacted by hearing loss. On the other hand, it's hard to be a successful business, without your eye on the bottom line which we never had to worry about before."
The spin out startup split ownership equally between the three founders, since all three were vital to success—Kim the manager, and Alex and Sarah, the audiologists. They confide that there's lots of financial management necessary now that they own their own business. "We have attended meetings around making our business successful—learning about KPI's and stuff like that. However, it was really pretty easy to do the spin out start up. We basically consulted a lawyer to check on the right kind of business to start, we filled out the appropriate forms and 'tada', we were business owners." Kim adds, "I had some experience with the financial end of things, as my husband used to own his own business, so that helped."
Not Many Things Changed
I asked Kim if they had altered much in pricing policy and other business practices after the spin out startup, but by and large they only changed a few things, such as charging a small fee for walk-in service. Since they had already been working together for some time as a team and shared the same philosophy, the transition was fairly smooth. She commented, "As usual in life, communication is essential. Though we don't always agree, it's nice to have an odd number as a tie breaker."
What has changed though, is that it's definitely more rewarding to be your own boss, they say. "We are no longer a cog in a giant wheel that you had no say in. We are no longer overlooked. It's much easier to implement changes that are beneficial for your clients and your business."
The co-founders of the spin out startup stress that their big advantage was that they had already worked together (well) and had common values. Their only caution maybe, is that if they'd had a bit more business experience, they might have been quicker off the mark with the necessary paperwork to open for business. Then they might not have had to vacate the premises of the bankrupt business, which put the space on the market, only to move back later, once they were established and their previous location had new owners.
For Kim, Alex and Sarah everything coincided nicely and, if they had not acted, they would have been on the job market. So long as the Austine School existed, the team would not have seen themselves as a business, or even a business center of the company. They were not 'intrapreneurs'. On the other hand, apart from timing and opportunity, they had the essential ingredients for starting a new venture: passion for the product, experience of delivering it, a ready market, and a proven team—with a bit of chutzpah. A spin out startup probably needs that.
A Wider Message: a Business Within a Business
I would not recommend that all those working in companies headed for bankruptcy should do a spin out startup from the ashes of the old one. Indeed, the bankruptcy of an employer and impending layoffs might be just the wrong spur to become an entrepreneur.
In fact the term 'spin out startup' is normally applied to two rather different situations:
Innovators within an academic institution seeking to commercialize their invention (or for the institution to realize their 'investment');

A big corporation that seeks to unlock the value of an embedded division or subsidiary, or to allow the parent to focus on their core activity, sometimes called a spin off.
In these two cases, and particularly in the first, there tends to be a lack of all-round business skills. This leads to a steep learning curve of those involved, or the import of people from outside who already have the missing abilities.
Strong Customer Base
On the other hand, as in the case of Brattleboro Hearing, if the customer base is intact and well-defined and the people in the 'business within a business' amount to a team with most or all of the relevant skills, then a spin out startup is easier to achieve. This is particularly so when the following conditions exist:
the spin out startup sells services, which are notoriously difficult to value;

the parent is facing bankruptcy and is in a weak bargaining position;

the staff would otherwise leave the business anyway;

there is no dissuasive contract, such as non-compete, in place;

both businesses are small and privately-held.
Kim and her team could have said, 'we are going to create and build something from nothing', since that's what they achieved.