Startups Build a Better World
Corporate Cross-border Cooperation
Startups Build a Better World: New ventures started with an international dimension are likely to prosper, because they will be sensitive to a wide variety of options. Those who start a business without this kind of multicultural awareness are going to miss out on opportunities. For example, this spring, 10 budding Mexican entrepreneurs completed a 10-week accelerator program hosted by Tech Ranch in Austin, Texas. Innovation Bridge Mexico-Austin is the latest of many cross-border collaborations run by Tech Ranch. Each startup was selected from a nation-wide call for their impactful solutions, strong team, and ability to grow in the United States.
"Our goal for the Innovation Bridge is to give entrepreneurs access to the resources they need to be successful," said Kevin Koym, CEO and founder of Tech Ranch. "These startups offer solutions that benefit both Mexico and the United States. Now more than ever, we need to be working together to solve global issues."
Sustainable Startups Build a Better World
Tech Ranch was created by Kevin Koym in 2008 to develop and support purpose-driven entrepreneurs. A big part of Kevin's work is helping startups build a better world through cross-border collaboration in new venture creation. All 10 entrepreneurs pitched their startups at a Pitch Night hosted by the Mexican Consulate General in Austin in June of 2019.
One of the Innovation Bridge Mexico-Austin startups is Green Hug—a 100% sustainable fashion brand that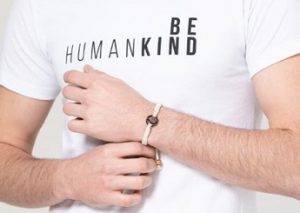 makes products with recycled and organic materials. They have a strong commitment to sustainability and plant seven trees for each t-shirt and hoodie sold.

Others include Winko—a snack startup that makes high-protein snacks from vegetables and grasshoppers; Biokaab—a biotechnology company that makes biodegradable enzymes; and another is Collective Academy—an innovative lifelong learning platform for business and tech managers, the next generation of leaders.
Pathfinding Business Incubators
Kevin Koym's initiative for startups building a better world is pathfinding in the booming field of incubators, accelerators and coworking spaces. They are now being imitated elsewhere in the world. One of the most interesting is the development of virtual incubators. Using the phenomenon of working virtually is familiar to every entrepreneur. Virtual incubators are being established to create an added dimension of benefit for those who work with others—internationally.
A natural consequence is that they are either cross-border or international. I foresee more being created. One


good example is Faster Capital. The founders "envision a world in which no start-up should be left behind simply because of the lack of access to funding, lack of technical knowledge, mentorship and access to vital connections."