Re-Startup
Founders of New Ventures in the Loop Economy
Re-Startup: Startups are new ventures that seek to meet a need through a viable business model for a product, service, process or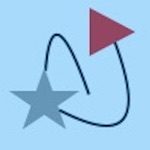 channel. Chances of success or scalability are increased through innovation. Likewise, the re-startup venture can be built around a new product, process, service, or channel.
The innovation of the re-startup is that it can also involve doing old things in new ways. A re-start is one whose main business involves the prefix 're', whether in the description of the product, process, service, or channel involved.
Most restarts are also innovative in why they do what they do. A re-startup is almost certainly committed to sustainability. 
German chemist Michael Braungart and US architect William McDonough wrote the book, Cradle to Cradle: Remaking the Way We Make Things in 2002. The term, 'cradle to cradle' was first used by Swiss architect, Walter R. Stahel in the 1970s, who focused on sustainability, He emphasized the importance of the holistic approach and the economic, ecologic and social advantages of the loop economy.
The term Circular Economy is another way to express the cradle-to-cradle concept of re-startup. However the circular economy, to me implies a closed circle. The alternative term, Loop Economy, sounds less restrictive and allows for fuzzy interruption from a disruptive entrepreneur, who can create a re-startup.
Re-Startup Examples
What are the kinds of re-startups that people have created in the loop economy? Here are a few examples that may inspire you.
Re-Cover: All Green Recycling helps clients recycle or reuse their end-of-life electronics and other assets with a no landfill policy while helping to protect the environment. Founded by  Carol Jegou, a serial entrepreneur, this BCorp recovers valuable assets from electronic waste, from computers to medical equipment
Re-Cycle: Aeropowder, co-founded by Elena Dieckmann and Ryan Robinson, makes Plumo packaging from surplus poultry feathers, covered with a compostable food grade liner—to replace harmful polystyrene for packaging. They recycle something that otherwise is a waste product.
Re-Hab: Cognitive Therapy is an app from the Learning Corp, for people who are recovering from brain injury due to stroke or traumatic brain injury (TBI), or those with neurological disorders such as aphasia, dementia, and Alzheimer's. Tens of millions of Americans suffer from some type of brain injury or neurological or speech disorder.
Re-Manufacture: Springfield ReManufacturing Corp (SRC) was established in 1983 when 13 employees of International Harvester (IH) purchased a part of the company that rebuilt truck engines, with $100,000 of their own money and $8.9 million in loans . Their original business purpose was to save 119 jobs.
RePlace: B Corp Plusfoam manufactures a performance-focused alternative to traditional foams, rubbers and plastics—an alternative with zero post-manufacturing waste. They have partnered with Patagonia to create flip-flops that are 100 percent recyclable and can be upcycled into new flip-flops at the end of their life with no reduction in performance.
Re-Purpose: Brave Soles use tires for soles on beautiful hand made shoes – and create a way to help the most vulnerable people in the process.  Co-founders Christal and Florence might say that they were upcycling more than re-purposing, since they are taking something and making it better, rather than simply giving something a second life.
Re-Start Thinking
If you reflect upon what these example re-startups are about, you'll realize that they are all reconceptualizing. You may wish to read about other ideas related to restart. Here are some right here on the Venture Founders website: