Create and Build Something From Nothing
But How?
"Entrepreneurship is the ability to create and build something from practically nothing," says my hero, the late Jeffry Timmons.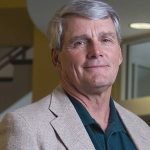 He says that, both in the best founders' reference book, New Venture Creation ('both epic in scale and exceedingly practical', says Inc magazine), as well as in his short gem of a book, The Entrepreneurial Mind.
For anyone contemplating a startup, I recommend The Entrepreneurial Mind as an essential read. At under four bucks, a second-hand copy from abebooks.com might be your very best initial startup investment. The book was published in 1989, and apart from a few dated references, it is equally valid 30 years later.
Timmons Was an Academic, Researcher and Practiced Entrepreneurship
Jeffry was an outstanding academic and teacher of new venture creation, but he knew it from the inside, not just the classroom. He was an early investor and active participant in Venture Founders, Inc, a Boston-based venture capital company—the one whose name my own business now has. I first met him as a participant in a seminar for startup hopefuls in 1981. We worked three long weekends and learned a huge amount about the startup process.
As you sit dreaming and scheming about your amazingly unbeatable business model, there's a tendency to get caught up in wonders of what you're going to offer a startled world. Jeffry brings you back to reality and the nitty-gritty of what is really involved from a personal point of view.
He says that one of the principal aims of the book is, "to expose you in depth and in breadth to the nature, peculiarities, and realities of the entrepreneur and the entrepreneurial role. At a more practical and personal level it is aimed at helping you to evaluate thoroughly your attraction to entrepreneurship and the fit between you and the entrepreneurial role and its characteristics."
Get this book! You can read it in a couple of sittings. You may also want to look at posts on the Timmons Model of New Venture Creation, and the Non-Entrepreneurial Mind.