Hemp Entrepreneurs
A neglected natural fiber has a growing future
Hemp entrepreneurs are mostly known in the commercialization of marijuana in those States that have legalized commercial sales. But though marijuana and hemp come from the same cannabis strain, plant used for its fiber has different characteristics. The biggest untold story of new hemp entrepreneurs is among those using the plant for its amazing fiber qualities. Hemp entrepreneurs exhibit what I call 'creeping disruption' and a good example is Tom Rossmassler—and his company Hempstone. The National Hemp Association is working to fan the flames.
As well as being one of the early hemp entrepreneurs, Tom is an MBA graduate of mine, and is quietly building his new hemp-based venture—in the building industry.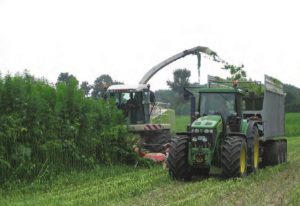 Apart from the construction industry, the fiber has applications in food & drink, composites, paper, fabrics—and as fuel. I have even seen The Hemperor Beer from New Belgium Brewing—in my local supermarket. Patagonia now offers a wide range of hemp clothing products
Hemp Has Many Useful Qualities
In the US, Hemp's many useful qualities got neglected because of its association with pot smoking, but with the growing legalization of marijuana, it is now being 'rehabilitated'. Though agricultural production was banned for more than 75 years, 33 States now allow production.
In 2017, the number of hemp producers grew to 1,211 from 609 the year before and the pace is unlikely to slow down as more hemp entrepreneurs discover the potential of the fiber's applications. Hemp entrepreneurs are naturally part of the reason for the fast increase in hemp production, creating a demand for output.
Industrial Hemp Production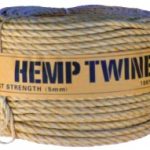 Industrial hemp production is good business: the crop takes a quarter of the amount of water to produce as cotton; needs no pesticides; its yield per acre is about twice as much as cotton and by comparison has 100% higher tensile strength as cotton. Many oil products are also derived from hemp seeds. My grandfather, Will, was a hemp entrepreneur and the cofounder of Hutchison & Pollok in Liverpool, UK in 1896. The company was based on the production of hemp rope and was the premier supplier to the Cunard White Star Line, owners of the Queen Mary, the Queen Elizabeth and other liners, many of which transported immigrants to the US.
My student, Tom Rossmassler's new venture based in Hatfield, MA, Hempstone LLC will produce hempcrete, a sustainable building product, that is an airtight, yet breathable, thermal and acoustic insulating material. It is flexible, lightweight, free from toxins, and fire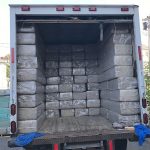 resistant. The cost is about the same as traditional wall assemblies, but outperforms and outlasts them.
His first delivery of raw material arrived last year and now he's into the refinement of the finished product. Tom is an experienced entrepreneur, having founded Energía LLC, a socially responsible energy services company that provides energy efficiency upgrades for residential, multifamily and commercial properties to reduce utility costs and energy use.—The company's mission is to create efficient and healthy buildings transforming communities and environments into thriving places to live & work.
Hempstone LLC is Determined to Change the World for the Better
Clearly Hempstone, the new venture, will use Tom's skills and experience, as well as his determination to change the world for the better (our MBA focused on sustainability management). As a serial business founder, Tom is already applying the principles of lean startup, by partnering with the University of Massachusetts, other individuals and nonprofits to speed the product to market. Tom Rossmassler is a man on a mission, albeit quietly expressed, but it's interesting to know that he's not jumping headlong on to a fashionable bandwagon of hemp entrepreneurs, having studied the material's properties and the market's opportunities not only in the US, but in Europe and elsewhere—in advance of the widespread legalization of its production.
The other example of risk mitigation that Tom practices, is not to put his family in jeopardy. He remains CEO of Energia, though he has a trusted team to run the existing business while he launches Hempstone. Energia is itself in a stage of transition, since the nonprofits who partially own the company want to sell the balance of ownership to employees
Tom Has Many Mentors
Tom has amassed a bounty of information to ally with his sustainable construction industry experience, having traveled widely, especially in Italy and the UK, where hempcrete is widely used. The image on the left shows an example of its use by UK Hempcrete, whose founder Alex Sparrow, is one of the people who has provided invaluable advice and support.
Though he is very optimistic about the prospects for Hempstone, Tom has avoided bringing in external equity partners at this stage. You won't find Hempstone on the web yet, but you may want to keep your eyes open for when the company website appears in the near future.
By its very existence, you'll find Hempstone LLC a powerful venture founding story from which to learn. My judgement is that Tom, the founder of Hempstone exhibits most of the characteristics of successful founders.