Directory of Funding for Female Founders—USA
Growing Sources of Finance for Women-led Startups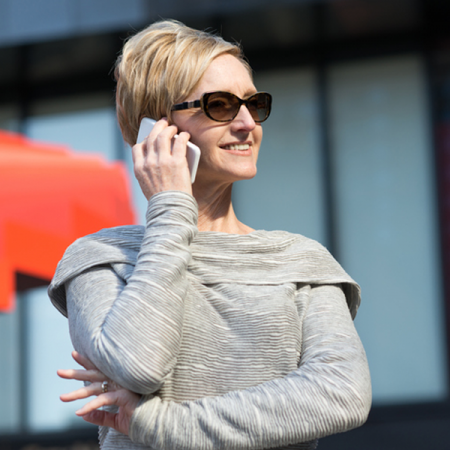 Funding for Female Founders: According to Pitch Book, venture capital funding overall has surged in recent years, but the numbers haven't leapt forward for female founders at the same pace. Last year, companies founded solely by women garnered 2% of the total capital invested in venture-backed startups in the US, but there was a 138% rise in venture capital going to private companies with at least one female founder. 
This Directory of Funding for Female Founders aims to help increase these numbers. It is inevitably incomplete, so we would cherish any additions or suggestions for its improvement and expansion: will@venturefounders.com. If you cannot find a suitable source of funding here, it would be worthwhile for you to visit the Directory of Mission Driven Capital—USA.

Female entrepreneurs own 38% of all businesses in the US, but that is not reflected in the proportion of startup money that currently goes to female founders. But the situation is far from static. The Directory itself shows a growing number of funding sources. As a mere man, I am very pleased with the trend and am eternally grateful that my main startup was with a female co-founder.
Women founders often have to be pathfinders and activists, but men would be well advised to see the disadvantage that they create not only for women, but also for themselves. Of course, not all men are gender prejudiced, but the economic system we inhabit supports any tendency that we men may exhibit by not challenging the system that is letting us down!

Funding for Female Founders—a Fast-Growing Field
Given that women are more likely to start businesses men, according to SCORE, it's not surprising that funding for female founders is a growing field, but there is nothing precluding women from going to non-gender specific sources of finance. A significant announcement was made by Constellation Brands (December 2018) about their Focus on Female Founders Program, which is scheduled to make a $100 million investment in women-led startups by 2028. They have already provided funding for female founders, in Austin Cocktails, Vivify Beverages and Archer Roose. If you seek funding for a female led business in their business area, you can inquire at https://www.cbrands.com/pages/venture-inquiries.

"Our Focus on Female Founders program reinforces our commitment to supporting the advancement of women within our company, within our industry, and in our local communities." In addition to an infusion of capital, funding recipients will have access to Constellation's experienced staff and hands-on mentors; brand-building, supply chain, governance and finance expertise; strong relationships with distributors and retail partners; and a community of fellow women entrepreneurs who can share knowledge and offer support.
My own personal view is that new ventures with both male and female co-founders produce a more balanced way of doing business, than single gender founded firms. You might want to read my piece on Founder Team Balance, that explains the benefits.
The Federal Government Helps, Too

The Small Business Administration include the Office of Women's Business Ownership, which enables and empowers women entrepreneurs through advocacy, outreach, education and support. The SBA has several training and funding opportunities available specifically for women-owned businesses. The also has a number of initiatives to help women secure better access to Federal procurement opportunities, a much overlooked opportunity. In addition, the BSA works with federal agencies to increase contracting opportunities and achieve the government's 5 percent contracting goal for women-owned small businesses. There's help on Venture Founders, as well—take a look at Public Contracts for Small Business.

Research on Funding for Female Founders
Laura Huang and colleagues at Harvard business School have done research on the cognitive and social forces that influence entrepreneurial investment decisions. They have found that VCs tend to ask men 'promotion-focussed questions', like "where do you see this market going?" Whereas women were more often asked 'prevention questions', like what do you think it will take to break even?" This tended to result in those asked prevention questions only being able to raise $500K, whereas those asked the promotion questions went on to raise up to $7.9 million! The researchers suggest that if you are asked prevention questions, by all means answer them, but rapidly shift the discussion to promote the potential of your business.
VC investment in female startups is clearly, and rightly, a fast growing sector of activity. These are the 70 plus investors I have identified so far in this directory of funding for female founders. I am sure I've missed some—and new ones are being created regularly.
Directory of Funding for Female Founders
If you don't find what you are looking for here, many additional sources are listed on Mission Driven and Purpose Capital Directory—USA.
A Guide to Women- and Minority-Owned Business Funding Opportunities, a report by US Senator Kirsten Gillibrand of New York is a useful guide to most of the Federal programs aimed at funding for female founders.
The Majority Report of the US Senate Committee on Small Business and Entrepreneurship, 21st Century Barriers to Women's Entrepreneurship, also is interesting reading. The report points out that while Government has never met its goal of awarding 5 percent of Federal contracts to women-owned businesses, if they did, women-owned businesses would have access to marketplace opportunities worth at least $4 billion each year. Even better is if you can get what is called an 8a registration, since in the Federal 'Set-Aside' system there are only 5,000 or so 8a vendors, whereas there are 70,000 women registered. To bid on government contracts, you need a (free) DUNS number, and to know your North American Industry Classification System (NAICS) Code Number.
A kind correspondent, Stacy Martin told me about an excellent Guide to Women in Business on the Maryville University website, that her daughter Christine had found. It has some very good links.
Another kind commentator, Anna Jones, a Media Specialist at a library near Seattle suggested I add a link to https://www.zenbusiness.com/info/resources-for-women-in-business/. A very good suggestion, too. Zen Business is a partner for business owners who want a solution to the challenges of starting, running, and growing a business. They use technology and automation to provide fast and low-cost services, expert support, and a personalized dashboard. For instance they can set up your business registration in any state, but the link above covers gender inequality in the workplace, and I'm sure female founders will find lots of value there, as well as helpful inexpensive services.
Here is another very helpful resource: Information, Grants, and Resources for Women That Own Small Businesses. Take a look.
NOTES:
If you make contact with any of these organizations, it would be very kind if you would tell them that you came to know about them through the Directory of Female Founders

.

Thank you.

This Directory has been prepared and written by a man. I make no apologies and look forward to many corrections and improvements from women.