Systemic Social Enterprise
Awareness of Interdependence Leads to Social Change
Systemic Social Enterprise: Social enterprise is a term in common use for many types of venture that "address a basic unmet need or solve a social problem through a market-driven approach". That definition comes from the Social Enterprise Alliance, which freely admits that it's very difficult to arrive at a firm definition of the term. There are several organizations that support social enterprise around the world. One of the most significant is Ashoka, pioneers in social enterprise, that is committed to a more resilient, inclusive and equitable future.

I believe that the most exciting kind of social enterprise is what I describe as systemic social enterprise. A systemic social enterprise is one that manages to fulfill goals that are as much concerned with environmental and economic, as well as social purposes. A systemic social enterprise can contribute to change at the local, sector or even global level.
Bhungaroo
One example of a systemic social enterprise, among many, is Naireeta, a company that designed the Bhungroo irrigation system in India. The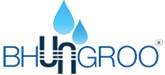 improved management of irrigated water is imperative to poverty alleviation, biodiversity preservation and sustainable development.
Naireeta Services is a social enterprise, established in 2011 in Ahmedabad, western part of Gujarat State of India. They produce the Bhungroo, a Gujarati colloquial word, meaning straw or hollow pipe. The Bhungaroo is an innovative rain water conservation technology using pipes of ten to fifteen centimeters in diameter, that filters, injects and stores excess farm or storm water underground for usage in lean periods. To learn a bit more, watch the Bhungroo video.
A $208 Billion Opportunity
They claim that their innovative two-fold solution could increase India's annual agri-income by $1.5bn and globally $208bn, while empowering poor women in agriculture. The company aims to equip 1,000 women to become agriculture and irrigation consultants to small farmers to help 50,000 farming families to triple their income.
Why the Bhungroo initiative is different, is that the founders thought through the implications of monsoon induced crop failure. They were not content to simply introduce innovative new irrigation equipment, but looked at the cycle of flood and drought in the area of India where they started. Then they considered the economic and social consequences of crop failure and those who were most affected, as well as the issues of depopulation and further degradation that followed.
MADI—Make a Difference Intimate Apparel
Hayley Besheer is an unlikely person to have founded a systemic social enterprise. It was by chance that she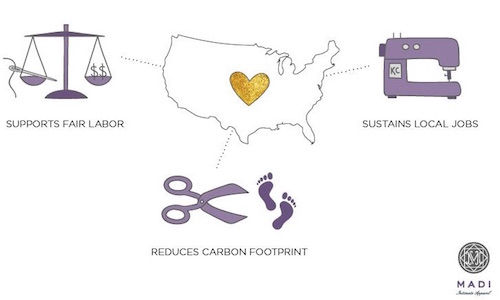 became an entrepreneur and set up MADI, after reading a blog post written by an African missionary talking about how underwear is the most needed, under-donated item of clothing and hearing of a friend who was the subject of sexual violence.
The systemic social enterprise is concerned about all aspects of the lingerie business. MADI is founded upon the principles of American manufacturing, self-sustaining fabrics/packaging and socially conscious global impact through underwear donations.
So, for every pair of underwear purchased they donate a pair of undies to women in need—either to domestic violence shelters, hospital rape centers, and for disaster relief here in the US, or women in need in 40 other countries. The products are cut and sewed in the Kansas City, using eco-friendly fabrics, helping to create and sustain jobs. MADI partners with many aid organizations in this country and overseas.
Changes to Our Society & Economy—to Survive
Back in 2014, The Guardian newspaper said, "Many social entrepreneurs have their hearts in the right place, but are not going far enough to create systemic change. Others are not social entrepreneurs at all, but social opportunists who "social-good wash" a market opportunity and profit from it. Neither are creating the structural changes to our society and economy that we need to survive as a species." This is a strong argument for systemic social enterprise.
Both these examples of systemic social enterprise that I have mentioned, Bhungroo and MADI, recognize the importance of the systemic change, though of course neither will achieve it alone, in their own small ways. However, the vast numbers of similarly motivated ventures will be collectively and progressively significant.
In my mind such initiatives do not arise from good practice, but rather from good intention, based on good understanding. There is no way to learn this from people like me, nor from entrepreneurship training. The motivation comes from a combination of heart and social awareness, with a good dose of understanding interdependence. It may be worth you reading my post on the Movement for Business Purpose and many others you'll find on a site search at Venture Founders.

Help for budding social enterprises is forthcoming from UpSpring Associates, social enterprise experts. UpSpring is a boutique management-consulting firm supporting the design, growth and measurement of mission-driven, market leveraging, and values based ventures across New Mexico, throughout the U.S. and around the world. What I describe as systemic social enterprise, my friend, Drew Tulchin the founder of UpSpring, calls 'quadruple bottom line'.